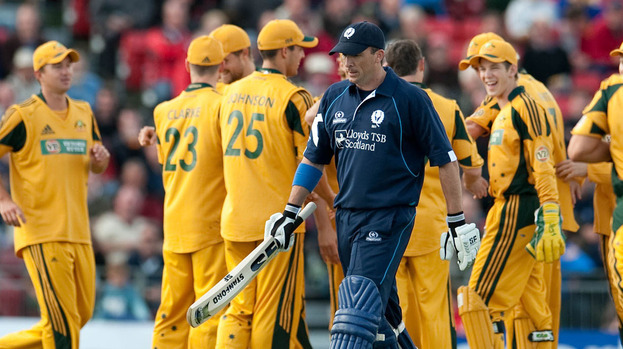 Cricket giants Australia have confirmed they will take on Scotland in a one-day international match.
Stars of the wicket such as batsman Michael Clarke and pace bowler Mitchell Johnson will be in line to visit Edinburgh's Citylets Grange for the limited overs match on Tuesday, September 3, next year.
The Aussies last came to Scotland in 2009 in a match the visitors won despite a terrific five wicket haul by Scotland's Gordon Goudie.
Roddy Smith, chief executive of Cricket Scotland, said it was great to be able to announce the fixture to give fans and players a tie to look forward to.
Mr Smith said: "With Scotland globally ranked 15th for ODI cricket and 13th for T20, a huge achievement in the world's second biggest game, this will provide yet another excellent opportunity to show our loyal supporters how our young and home-grown team is developing."
''Hosting the world's top teams is vital in giving our side opportunities to play the world's best teams and affording the Scottish cricketing public a chance to see Australia in Scotland."
Scotland's next high profile one day game comes against England at the Grange on August 12 this year.
People who read this story also read