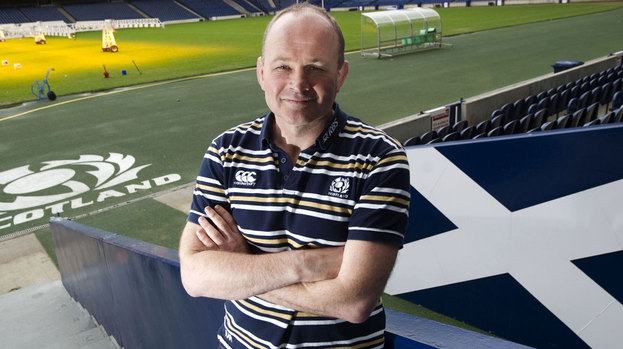 Scotland head coach Andy Robinson believes the squad still has a long way to go, despite a clean sweep on their southern hemisphere tour.
Scotland took strides towards redemption for their World Cup and Six Nations disasters while playing down under, but head coach Andy Robinson admits there is still a lot of work to do.
In all their Southern Hemisphere games the Scots could have lost with 10 minutes to go.
They were level in Australia, only two points ahead in Fiji and six points behind in Samoa. In each game, they went on to win. In the World Cup at the same stage they were ahead against Argentina and England, but lost both.
The late rallies were a development Robinson was quick to praise as he looked back at the tour.
He said: "There was a great attitude throughout the three games, the willpower to succeed was brilliant across the whole squad. Winning these three matches was important.
"Winning is what we are here for, it is the whole reason for playing but when you are playing international rugby, these things can be decided by inches - though I have got to say that if you had offered me three victories at the start of the tour, I would certainly have taken it."
The next group of matches for Scotland are against New Zealand, who Scotland have never beaten, South Africa, out for revenge after being beaten two years ago, and Tonga, who should be beatable in Scotland but showed France in the World Cup how dangerous they are.
Related articles
People who read this story also read