The £30m National Performance Centre for Sport will be built in Edinburgh after two other cities missed out.
The multi-sport centre will provide Scotland's athletes with the facilities, programmes and services to help them excel on the international stage.
Edinburgh, Stirling and Dundee all bid for the centre to be located in their city, with prominent sports people backing their local bid. Sir Chris Hoy backed the Edinburgh bid, saying the city is a "fantastic and natural home" for the centre.
On Thursday, Nicola Sturgeon announced the centre will be built around existing facilities at Heriot-Watt University at Riccarton after a "unanimous" recommendation from the steering group.
The centre, which will open in January 2016, will provide facilities for football, rugby and volleyball with additional support to athletics, badminton, basketball, cricket, fencing, handball, hockey, netball, shinty and squash.
Included will be a full sized 3G football pitch with seating for 500, a replica of the Hampden grass pitch with seating for 500, a synthetic 3G pitch, two goalkeeper training areas with floodlights, two grass rugby pitches, five grass football pitches, three outdoor tennis courts, a nine court sports hall, fitness suite, hydrotherapy, and strength and conditioning and treatment areas. It will also incorporate the existing facilities at the university's Centre for Sport and Exercise.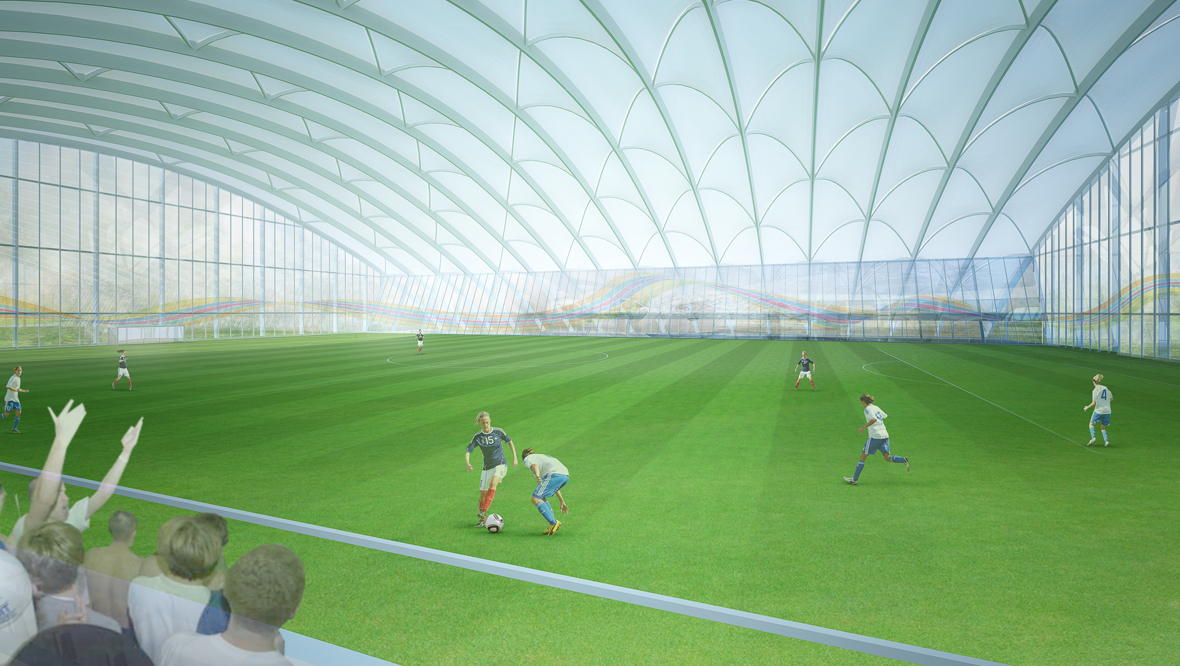 Indoor pitch at the sports centre.
The Deputy First Minister said: "The National Performance Centre for Sport will be the jewel in the crown for Scottish sport and help turn dreams into reality. It will be the best place for our elite athletes to mentally and physically prepare to compete on the world stage, helping more Scots win, more often.
"The Heriot Watt and City of Edinburgh Council team presented an inspiring vision which clearly demonstrated a positive commitment to developing high performance and a strong focus on partnership. I am confident they will deliver an iconic project, in a great setting, that takes Scottish sport onto a new level.
"Our vision for sport builds on the tremendous expertise at the sportscotland institute of sport and complements the increasing number of world-class facilities across Scotland where elite athletes are training, such as the Sir Chris Hoy Velodrome, the refurbished Royal Commonwealth Pool, the Aberdeen Sports Arena and the Tollcross Aquatics Centre."
Stewart Harris, chief executive of sportscotland, said: "Today is a very significant day for sport in Scotland as the National Performance Centre for Sport is a tremendous addition to Scotland's sporting facilities.
"This new multi-sport performance centre will complement the terrific facilities we already have in Scotland, and assist our high performance athletes in honing their skills and delivering on the world stage."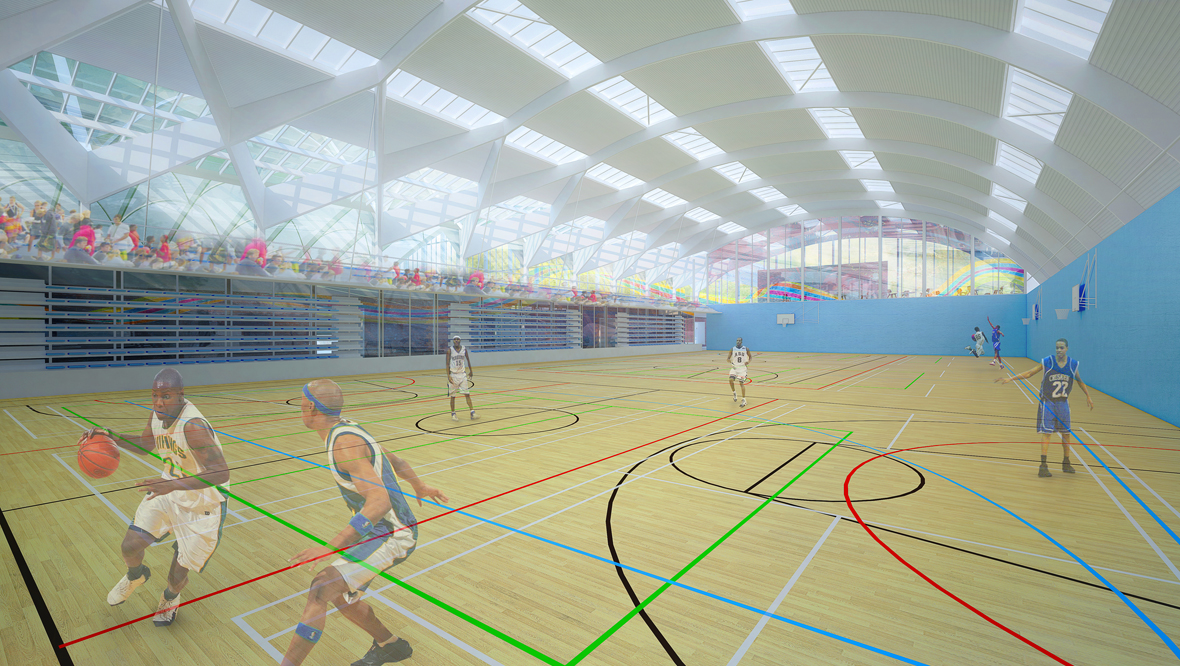 Sports hall at the centre with courts for various sports.
The centre will be funded by £25m from the government and £2.5m each from Heriot-Watt University and the City of Edinburgh Council.
The City of Edinburgh Council welcomed the news, thanking the community for their support.
Cllr Richard Lewis said: "This is absolutely fantastic news for Edinburgh and all those who love sport across Scotland. Heriot-Watt University and the capital will provide an excellent home to the next generation of top athletes and those involved in helping them achieve their aims.
"Our bid enjoyed great support from the community and local sport groups will also be able to take advantage of this world-class facility on their doorstep. I'm really looking forward to working with Heriot-Watt as they develop their plans in detail ready for future Olympians and cup-winners in 2016."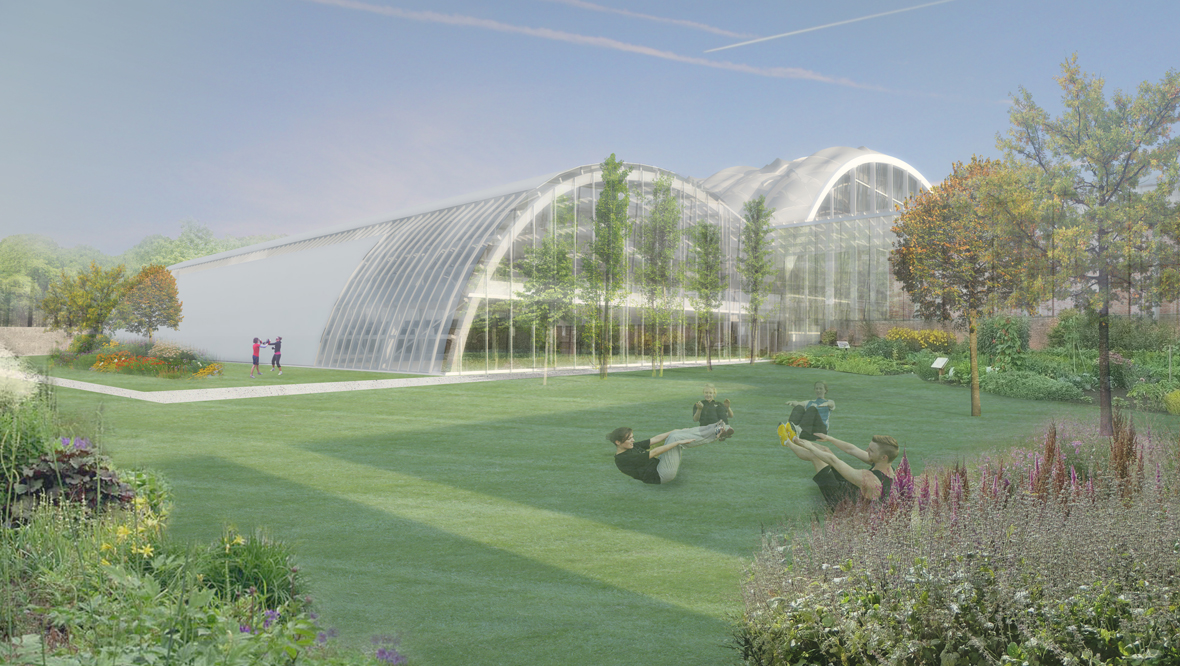 The centre will have a walled garden.
Professor Steve Chapman, principal of Heriot-Watt University, said the announcement was "tremendous news".
He said: "We have the go-ahead to create a world class sporting facility, combining the expertise we already have at Heriot-Watt, with a tremendous location, design and setting which have proved a winning formula and will continue to do so for Scotland's up and coming sports men and women.
"I would like to thank everyone who has been involved in our bid, at Heriot-Watt, at the City of Edinburgh Council and all of our external partners, consultants and backers.
"Our real reward, however, isn't winning the bid, but will come when the centre is up and running and we can see it making a real difference to Scotland's sporting future."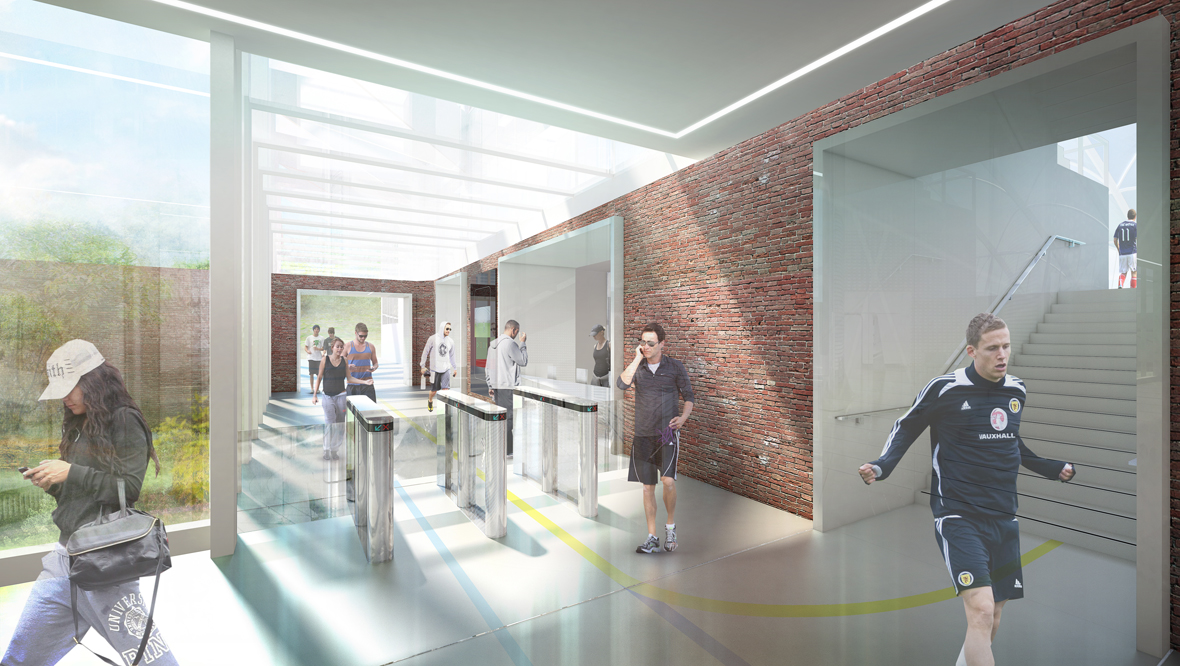 The reception at the National Performance Centre for Sport.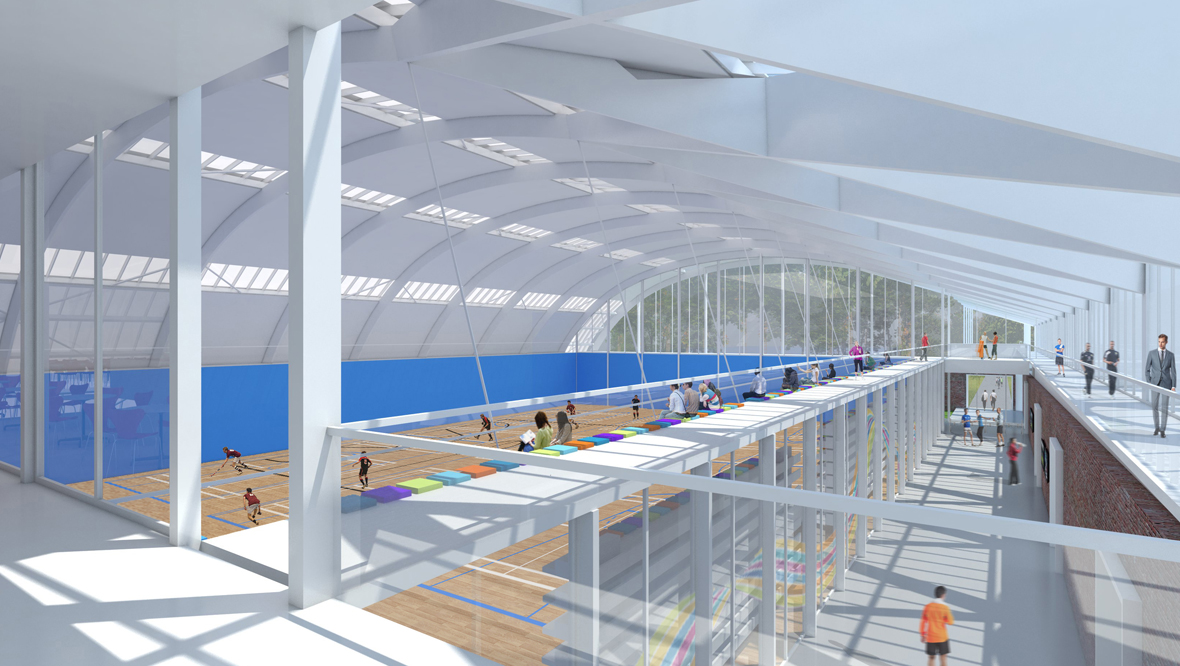 The sports promenade inside the National Performance Centre for Sport.
People who read this story also read