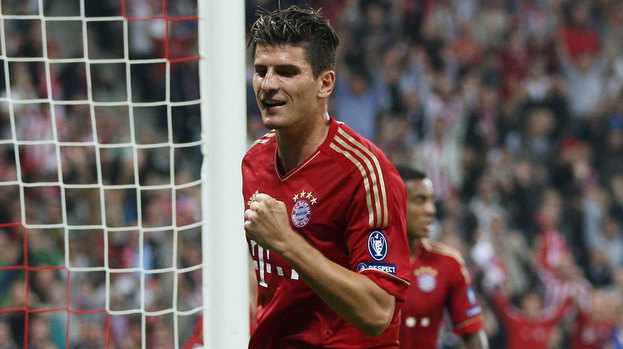 This weekend's Champions League Final will be Bayern Munich's ninth appearance in a European Cup final, as they hope to lift their fifth Champions League trophy in front of their own fans at their very own Allianz Arena – a feat that no club has managed since Inter Milan in 1965.
It's been a season of ups and downs for the Reds as they've quickly learned to balance a disappointing domestic season with an unexpected European run which could yet promise the greatest trophy in club competition.
Since the Allianz Arena was picked to host the final, the Bavarian club have heralded the fixture as a match in which they had always been destined to not only play in, but to win. The possibility of winning a European Cup in your own back garden is a neat incentive for most clubs, yet Bayern grabbed hold of the prospect and have been running with it ever since. For Bayern Munich, European trophies are the only currency worth dealing in the land of football.
Motivation – another word for incentive – is a term often used to describe the manner in which professional athletes approach their job. Nine out of ten times it's habitually fuelled by the desire to earn an extra few thousand to add to the millions they'll pocket at the end of a season, but sometimes it comes down to a matter of integrity and a hunger found nowhere else but sports.
This ethos – a fixation if you will – is evident throughout the current squad too. The manner in which Bayern have laid out their priorities this season has been apparent throughout and although world class talents like Frank Ribery and Arjen Robben appreciate league titles, they make no qualms about publicly stating which trophy they'd prefer.
Despite a minor blip in Austria, the German powerhouse has steamrolled past the very best that European has had to offer, with the previous semi final tie against Real Madrid illustrating the extent to which this side's ability can stretch. From top to bottom the side bulges with talent worthy of European glory, yet there are some glaring dangers for the German side.
One hazard in particular is their main rival on the home front. The proverbial thorn in this Bayern side's blossoming European run has of course been the relentless perfection of Borussia Dortmund in the Bundesliga and their ability to overcome Bayern Munich at every opportunity.
The manner in which Heynckes and his side approached both ties against Real Madrid is a perfect example of how the club itself treats the Champions League and its own Bundesliga. Bayern Munich's ability to overcome Jose Mourinho's Real Madrid wasn't a matter of ability or luck, but a mixture of astute tactical and mental training. The three defeats to Borussia Dortmund this season were not. The sobering truth behind this team of European finalists is that the biggest hole in their defence isn't a suspended full back or a make shift back line, but their frequent ability to show perceived lesser sides absolutely no respect.
Last weekend's Pokal Cup final was the final game in the German calendar as Bundesliga league Champions Borussia Dortmund, paired off with Bayern for the final domestic honours of the year. Dortmund beat Bayern 5-2 - a fair result in a match which Dortmund dominated. Yet the manner in which Dortmund breezed past Bayern Munich was a clear reflection of what it is exactly that limits Heynckes side.
To ignore Dortmund's authentic brilliance for one moment, Bayern Munich not only struggled to respect their opponents, but they also failed to deal with the quick, high-pressure style of play that Dortmund have perfected. For the longest time, German football had always been a case of hording possession till the front line eventually breaks down the two banks of defence, to the Bavarian Club. Now, under a storm of black & yellow, they find themselves losing to this new style of football time and time again.
Similarly, the only other side Bayern failed to pick up a single point against this season were Gladbach; a team who equally prefer to play a rendition of the Catalonian quick Tika-Taka style of football. If Roberto Di Matteo has done his homework, then he'll know that the unconcealed kryptonite to this super-human squad is a high-tempo possession based side that'll look to capitalise upon the arrogance of this Bayern Munich team.
Whether Bayern Munich will perceive the London club as fellow European contenders such as Real Madrid or a pesky outspoken opponent in Borussia Dortmund is yet to be seen. The ability, the support and the timing are all there for Bayern Munich but a respect for Chelsea could be enough to bring it all down. Humility may well be all the incentive they'll need.
Stefan Bienkowski is the editor of Bundesliga Football. You can follow him on twitter here.