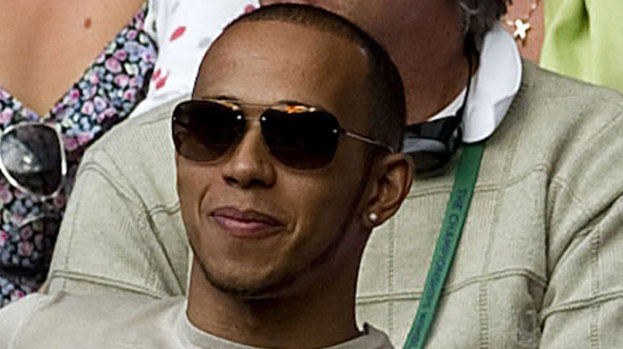 The 2012 season returned to form this weekend with a brilliant race at the Circuit Gilles Villeneuve in Canada.
Remarkably, a seventh driver took the top podium step in as many races.
This time it was Lewis Hamilton who brought home a very deserving first victory of the season, five years to the day after he bagged his first-ever F1 victory at the same track. The Brit was quickest during both free practice sessions on Friday and many predicted that this weekend would be the one where he would finally take a win.
However, despite taking the lead on lap 21, it looked like it could have been lost at one point.
Despite Hamilton specifically radioing his team to make sure that his main competitors, Fernando Alonso and Sebastian Vettel, were running a two-stop strategy, the other two stayed out after he took his final pit stop, hoping to hold their tyres for the final 20 laps.
Hamilton's second stop was also gut-wrenchingly reminiscent of McLaren's pit stop form of late, with the mechanics struggling to fasten the right rear tyre. The problem left Lewis sitting stationary for 5.5 seconds, a significant delay by F1 standards.
However he pushed hard as soon as he was released on to the track and managed to close the gap to Alonso and Vettel in a few laps thanks to his fresh new tyres. It was then only a matter of time before he could easily pass them using DRS.
There were question-marks about whether Lewis would be angry at his team for getting the call on pit stops wrong, but it seemed like Ferrari and Red Bull were forced into staying out as a reaction to Hamilton's pace. They failed to build a big enough gap to make it possible to stop and still win. It was a gamble, and they chose to "suck it and see", as they are fond of saying in F1. Unfortunately it didn't pay off for Alonso and Vettel.
Hamilton's team-mate Jenson Button had yet another disappointing race to add to his run of problems this weekend. His McLaren suffered an oil leak and was parked in the team garage for over four hours, taking up practically all of Friday's free practice. This left him on the back foot going into qualifying where he was off the pace, and only managed to scrape his P10 starting grid position. Sadly that was as good as it was going to get for the Brit, who seemed to have a problem with grip and pitted three times for tyres. His dismal race ended with him in P16, a slight change from this time last year when he won the Canadian GP in spectacular fashion with a pass on Vettel on the final lap.
Button wasn't the only one suffering this weekend, though. Seven-time world champion Michael Schumacher had his fifth retirement of the season after the Mercedes special DRS system failed, leaving the slot in the rear wing jammed in the open position. It's unknown how this happened as when DRS fails it should stay in the closed position.
Nevertheless, despite some brute force from his confused mechanics they couldn't close the device and the German was forced to retire. The DRS device is classed as under driver control by FIA regulations and he wouldn't have been allowed to race with the DRS open.
This added insult to injury for Schumacher, who missed out on starting his flying qualifying lap on Saturday by 0.04 seconds. He clearly hadn't been told just how fine the team were cutting it to get to the start/finish line and the lights changed to red just as he arrived to start his run. Canada will definitely be a race he will be eager to forget.
Fernando Alonso had looked strong and could probably have held on to a podium position had he pitted with or just after Hamilton. Hindsight is a wonderful thing, and at the time Ferrari made the call as they believed they were racing Hamilton. However, the Spaniard's old degraded tyres "fell off the cliff" and he was left a sitting duck for not only Hamilton, but Roman Grosjean, Sergio Perez and Sebastian Vettel, who even managed to pit for new tyres and still catch Alonso before the end. A clear example of the importance of new tyres.
The Perez pass was interesting, as at the Malaysia race conspiracy theorists speculated that the Mexican had been ordered not to pass the Ferrari as they supply Sauber with engines and Perez is a member of the Ferrari driver academy. However it seemed that Perez sailed past Alonso without a second thought this weekend, so that put paid to those rumours.
It was unlucky for Fernando as right up until the end he looked certain to bag a podium. The decision to stay out clearly cost him, but that is the nature of F1. While his one-stop strategy didn't work, that plan was what caused Grosjean and Perez to finish in P2 and P3.
The Frenchman and the Mexican had driven a fairly quiet race and hardly had any television coverage right up until they sped past Alonso. It was a good result for Grosjean especially, who seems to either bring it home with a great result or crash out at the start, normally taking someone else with him. Luckily this week, he ended up on the podium rather than the latter.
Red Bull had a fairly positive weekend despite the fact that they were ordered to change part of the design of their car by the FIA. The cause of the controversy – holes. More specifically a small hole on the car floor and a tiny hole in the wheel hubs. The team have had the same design on the car since February but as they raked in strong results their competitors started calling on the FIA to order them to close the holes, citing them as a breach in regulations. Red Bull were confident that their car was legal and it had been looked over by officials before this week, who cleared it as good to race. However this weekend the team were ordered to close the holes.
That didn't seem to hold them back though, with Vettel picking up his 32nd pole on Saturday and Mark Webber lining up to start in P4. Race pace-wise the drivers seemed to struggle though, and crossed the line in fourth and seventh respectively.
Scot Paul di Resta drove a sterling qualifying session, well out-qualifying his team mate Nico Hulkenberg to start in P8, his best start of the season. He started the race strongly, but due to a lack of raw pace in the car, combined with high tyre degradation, the Scot could only manage a P11 finish, just one place ahead of Hulkenberg.
Next up on the calendar is the European Grand Prix in Valencia, Spain, traditionally one of the more boring races. However with this 2012 shaping up the way it has been, who knows what could happen? Will one of our seven winners manage the first 2012 double victory, or will we see yet another driver take the top podium step? One thing is for certain, the fans at the race will be cheering for Alonso, but with the top three in the drivers' championship separated by just three points it's all still to play for.
*You can follow Jen Buchanan on Twitter
Related articles
People who read this story also read