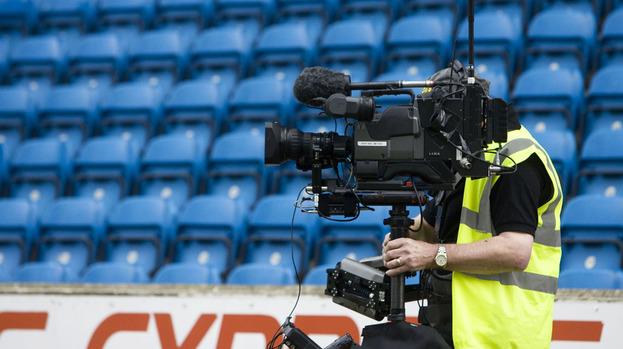 I'm old enough to remember when Rangers were not a force in Scotland.
Between May 1978 and May 1987, Rangers didn't win a league title. In fact only the only time they even challenged for one in this period was 1979.
What happened in Scottish football when they were poor?
Well, Aberdeen and Dundee Utd emerged, as did a raft of Scottish talent. Aberdeen won the European Cup Winners Cup in 1983, Dundee Utd reached the European Cup semi final in 1984.
Celtic won leagues and cups but at no stage was it ever a one horse race.
Hearts almost won the league in 1986.
Scotland qualified for two World Cups.
All this went on whilst Rangers struggled in mid table throughout. That's how it was.
See, I've heard and read a lot of scaremongering this week. Words like "Armageddon" and "Meltdown" used a lot. "Clubs won't be able to buy players," We are told. Is that it? Is that where we are at?
Is it really a bad thing that clubs now have to cut their cloth accordingly? Is it so bad that instead of importing talent at inflated prices, we will all now have to concentrate on bringing through our own players?
I've not heard any of that from the SFA. The same SFA who paid Henry McLeish a fortune so he could tell them that clubs need to cut their cloth accordingly and bring through their own players.
Erm...
The time is now right for these changes to happen, in a positive way, like the positive way supporters of all SPL clubs are coming together and vowing to help each other next season, to prove there is life after Rangers.
Personally I'd like to see Celtic spread their TV revenue through the rest of the SPL next season. I'd like to see it linked to away supports, in terms of "the more you bring, the more of our TV money you'll get".
I'd like to see a set price for all SPL games. I'd also like to see all games go back to Saturday 3pm, with the exception of one Sunday game, at 2pm, which I'd love to see on a non cable platform.
I don't think any of this is too much to ask, do you?
Celtic fan Paul Larkin is an author and blogger. You can follow him on Twitter.
More About Focus on Rangers
Related articles
People who read this story also read