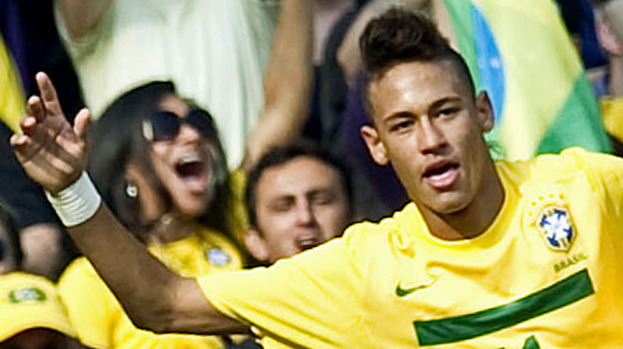 Wimbledon was fun and everything, but we can put the whites away for another 50 weeks and give the football our full attention again.
Some teams have even taking to kicking a ball around again, with pre-season friendlies beginning around the country. See, it felt like no time at all.
There's still a few Rangers player futures to sort out as they look for a league to play in, which should come closer to a resolution on Friday.
If you want to see more crazy football finances, why not check out Manchester United's latest madcap scheme to stay afloat. Beware the Graphs of Despair and always heed the Pie Chart of Doom.
TOP STORIES
Carlos Bocanegra will explore his options amid MLS interest
Defensive lynchpin Boca may not fancy the exotic locations of SFL Division Three next season, but he claims he has made no decision yet.
SFL clubs will vote to allow board to negotiate a path to Division One for newco Rangers
Friday could be the final word on where this Rangers team are going to end up playing. As the season edges nearer we better hope for everyone's benefit that the matter is brought to a close.
Oh Mo. Will you ever win?
Sasa Papac may quit football following 'draining' Rangers debacle
Former Ibrox favourite Papac could hang up his boots after the mental exhaustion of the Big Hoose. (Daily Express)
MUST READ
Regan and Doncaster are in the firing line
Graham Spiers takes a glance at the increasing heat on the leaders of the game in Scotland following the appalling Rangers debacle. One word of caution: what if they were right all along? (Sunday Herald)
Manchester United – tuning in to capital
The definitive look at how the English giants plan to climb out of their black hole of debt through a US floatation. Enough graphs, charts, projections and spreadsheets to keep you merrily contented for weeks. (Swiss Ramble)
MUST WATCH
Precociously talented Neymar does nothing to halt his reputation as an awful cheat with this stunning bit of play acting. To make it worse, his team scores from the resulting free kick.
More About Football Talk
Related articles
People who read this story also read