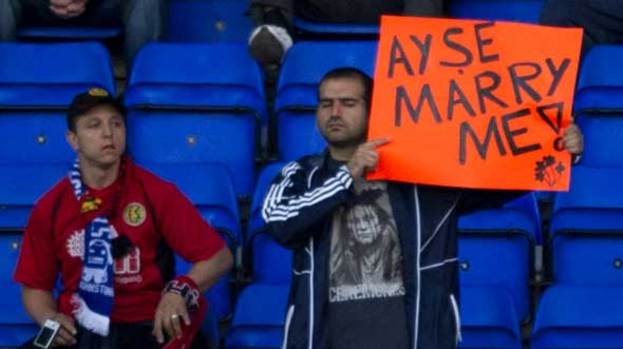 Steve Lomas says his team did him proud during their defeat to - don't even try and pronounce it - the Turks, while (cues The Third Man theme) former Celtic team-mates Aiden McGeady and Michael Gardyne have been trading info on Dundee United's Europa League opponents, Dynamo Moscow. While wearing trenchcoats. Probably.
Meanwhile, in Norwich, Robert Sno... wait. Wait a minute. (switches off The Third Man theme).
Ahem. Or should we say "aha"! Meanwhile, in Norwich, the newly acquired Robert Snodgrass says that he couldn't have possibly turned down the chance to play in the Premiership after moving to Carrow Road from Leeds United.
Kilmarnock's soothsayer-in-chief, Kenny Shiels, believes that his club are like the snow leopard, the rainbow parrotfish and the goitered gazelle. For them all, survival is the main priority.
There's a story on French taxation (more exciting than it seems), a discussion of Barry Bannan's pre-season form (far more exciting than it seems) and a goal from Brazil which features a few stepovers and a rabona (which is exactly as exciting as it seems).
TOP STORIES
Steve Lomas takes 'lots of positives' from defeat to Eskisehispor in Europa League
The St Johnstone manager is proud of the effort from his players, and sees plenty of reasons to be cheerful ahead of the new season.
Aiden McGeady dishes the dirt on Dynamo Moscow as he turns spy for Dundee United
The Spartak Moscow winger has been talking with Michael Gardyne about how best to appraoch the match with city rivals Dynamo.
Robert Snodgrass moves to Norwich City from Leeds United
The Scotland international said that he couldn't turn down the chance to play in the Premiership.
Kenny Shiels says that avoiding relegation is the priority for Kilmarnock this season.
After losing a whole fleet of first-team players at the end of last season, Kenny Shiels says that survival is the priority this year.
Barry Bannan will become a key player for Aston Villa next season, judging by his pre-season form
The Scotland midfielder looks a far more accomplished player already, judging by his form in the USA
How will New York Cosmos fare in the NASL
Robin Cosmos discusses why the Cosmos have the chance to prove they are The Real Deal.
Why the Zlatan Ibrahimovic transfer to PSG is threatening to become a political issue in France
The Swedish captain may be the biggest star to join the Qatari revolution in Paris, but his salary could cause political problems because of new French tax laws (When Saturday Comes)
MUST WATCH
People who read this story also read