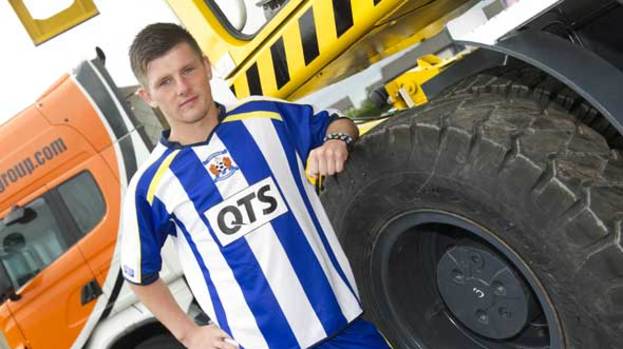 The highlight of Kilmarnock's 2011/12 campaign was undoubtedly their League Cup victory over Celtic, bringing silverware back to Rugby Park for the first time in 15 years.
Kenny Shiels has had to patch up his team after several of the cup-winning squad moved on in the close season. Kilmarnock fan and MSP Willie Coffey discusses the hopes of the team in the new season.
How would you rate your season last year on a scale of one to ten?
It has to be nine out of ten. The pre-season gloom merchants had us down and out after losing most of our squad. But Kenny had the boys playing some great football, and we won the League Cup for the first time, beating Celtic in a Hampden Final. Had we made the top six, it would have been ten out of ten.
How do you think the squad is coming together this year? Are there any areas you'd like to bolster the squad (if possible!)
Most of the SPL teams will struggle to bolster their squads this season, but that gives young Scottish players a great chance to break into their teams.
Last season Killie scored only five goals fewer than Motherwell who were brilliant. So I'd say we need to tighten our defence a bit to improve this season.
Some Kilmarnock fans have been quite vocal in their criticism of Michael Johnston over the abstention in the SPL vote over Rangers' position. Is this fair?
We have to uphold the integrity of the game first and always. Otherwise what kind of game do we have?
It will be harder on Killie though, given our stadium can host bigger numbers of visiting Old Firm fans than most others; and it seems we will lose a slice of any fee for Steven Naismith, so you can understand the Chairman's concerns.
Are there any players that you expect to make a particularly big impact this season?
I expect Heffernan to hit 20. No pressure there Paul!! I wouldn't single out the young guys though. They know the standard they have to reach if they want to make it, but Killie have done well bringing them in over the years, and they've responded. So good luck to them.They'll get their chance.
Kenny Shiels has said he just hopes to survive this year. Where do you see the club finishing?
Don't believe a word of it. That's our own 'King' Kenny's Irish psychology. Its a fantastic chance now for the other clubs to challenge Celtic. Realistically, second place is the one up for grabs now. And somebody will get it. Why not Killie?
If you were manager and could sign any player from any era of football, who would you take to Kilmarnock?
I saw Kenny Dalglish making his debut at Killie in Frank Beattie's testimonial when he scored six. But I think it has to be Denis Law. Absolute genius. A goal machine and a real patriot for Scotland. No contest.
You can visit the website for Willie Coffey here.