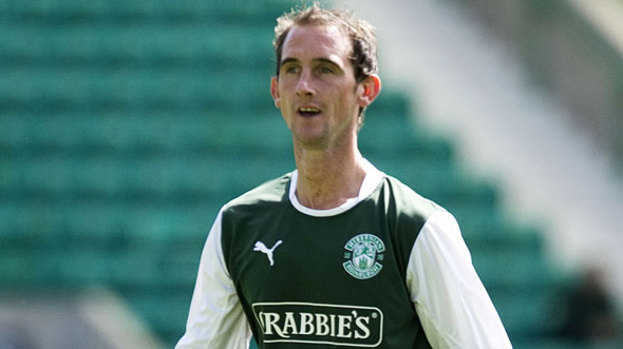 It's not a criticism when I say that, after opening Football Manager Stole My Life at a random page and seeing the name Mikael Dorsin, I didn't want to read it.
What I wanted to do was load up Championship Manager 01-02 and play the game again.
Realising that starting a new game was a commitment of months or maybe years I showed some willpower, turned to the front and started reading a hugely enjoyable book.
Let's get one thing clear from the start though. FMSML is not "Welcome to Football Manager". Prior knowledge is required and rewarded.
For the (only slightly fictional) world of Football Manager and its predecessor Championship Manager, this is more like a Domesday book that looks at the landscape, the key figures and the culture.
Unlike the Domesday book it's not a weighty tome but there's a lot packed into its pages.
The history of the game's development could have been dry but it's told through an informal interview with key figures Miles Jacobson and Paul and Oliver Collyer. And the strength, like in the game, is the research and breadth of scope.
There's fascinating archive material from the early days of the game, including a handwritten proposal that was sent out to developers and a handful of newspaper stories tracking where Football Manager has made a real world impact.
It charts how what began as a home-grown game played amongst friends because a multi-million selling international phenomenon that has an incomparable database of players from Aruba to Zimbabwe.
There's an exploration of the depth of obsession people have with the game as one story after another shows how people have immersed themselves in what is essentially a program producing text and numbers.
And in one of the stand-out sections, Iain Macintosh admits his own addiction and subjects himself to psychoanalysis to discover if managing Southend's reserve squad into the wee small hours is truly a sign of madness.
The heart of Football Manager though, is of course the relationship between real life players and their representation in the game.
It's fascinating reading how the vast scouting network identified the likes of Messi and Ronaldo before or at the same time as the clubs were picking them from obscurity. The real magic, however, lies in the stars that FM has created by and for itself.
For every Vincent Kompany who rose to the top in "both worlds" there is a player whose exploits in game far surpassed anything he managed on actual grass.
Interviews have been carried out with players who would rarely even get coverage in their local paper for their real-life achievements but whose names are spoken in hushed tones by FM fans.
Unsurprisingly, it's what makes for one of the most interesting sections of the book with Tonton Zola Moukoko, Cherno Samba, Tommy Svindal Larsen and the likes only too happy to talk about how they handle a peculiar type of fame.
The link between mundane reality and the fantasy world of FM is repeatedly explored and demonstrated by the authors and their interviewees but it's always done in a knowing, humourous manner. Nobody takes the fact that they play the game with the utmost seriousness as meaning that playing the game itself is a serious pursuit.
There are some interesting insights that go beyond just a celebration of a game. Football tactics experts Michael Cox (Zonal Marking) and Jonathan Wilson make a convincing case that the shorthand for positions laid out in the game has helped foster a better understanding of formations and that the ability to tinker with tactics in a sandbox encourages a deeper appreciation of the thinking man's side of football.
The layout helps cover all the bases and in some ways it reads like the best FM blog you could imagine but laid out in print.
If you love the game, you'll appreciate the book. Part exploration of an obsession, part celebration of a strange lifestyle, it's packed with fun. The highlights are the anecdotes, of which there are many.
Who wouldn't want to hear about the footballer who thanked an opposition player mid-game for his fictional counterpart's contribution, only to be told: "It's a shame it's only a game – I'm s*** in real life".
Or the obsessive who was nicknamed Crowded House because he played Four Seasons in One Day.
Or the researcher whose work led to him becoming a scout at a Champions League winning club.
Or the comedian who took an open-top tourist bus tour around his home city to celebrate an FA Cup win.
If you've ever found yourself drawing up your list of transfer targets while your other half thinks you're writing the grocery list, or being better dressed for an away game in Europe than you were for your brother's wedding then you'll identify with the stories in here.
Football Manager Stole My Life is written by Iain MacIntosh, Kenny Millar and Neil White and is published by Back Page Press.
You can buy it on Amazon here