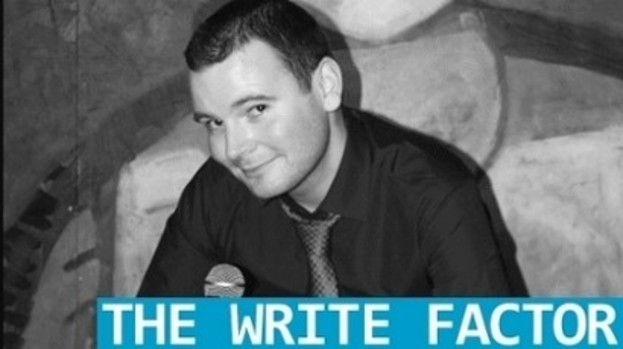 You've probably read recently that Andy Murray has sadly split from his girlfriend of four years, Kim Sears. As ever, the papers have been feverish in their speculation over what may have caused the split. I was highly amused to read the claim that it may have been caused in part by Andy spending too much time playing the new video game Call of Duty: Modern Warfare 2.
To be fair to Andy, if he has been spending hours of his day playing video games, it's worked out pretty well for him. He doesn't seem as prone to wrist injuries as he used to be. Remember when he was still in his teens and picked up that injury? How we all sniggered, winked, and nudged each other. The wrists seem to have strengthened nicely now though, so perhaps the console should be getting the credit!
However, if the downside of playing on his console is going to be damage to his relationship, then it seems like a different hobby may be called for. I've set my mind to the task of finding Andy a new pastime. I'm not even going to charge him for this service, I see myself as just doing it as a hob... oh, the irony.
As a sportsman, perhaps he'd enjoy something quite active? Having once been subjected to a "street-dance" movie, I can't help thinking this would be a perfect form of relaxation for him. Then again, I am influenced by the hope that he'd take his dance moves onto the court with him, performing a victory break-dance after every ace and screaming "You got served!" at his opponent.
Maybe that would be too high impact a hobby for him - we don't want him getting injured. Sadly, that would also rule out him taking up wrestling. Actually, the Scottish sporting icon I really want to see taking up wrestling is Stephen Hendry. If only to see him dress up in the full mask and costume, and march into the wrestling ring as "Hendo Nagasaki".
I thought about yoga, but Andy already does that. When I first heard he does yoga, I was very impressed. Now though, I'm wondering how many of those yoga sessions simply involved sitting cross-legged for seven hours in front of a 42" plasma while blasting insurgents. "OK Andy, now exhale…and launch the rocket-propelled grenades, let's do these suckers!" "Yes, Maharishi… but are you sure this is helping me along the path to inner peace?"
Running out of inspiration to help Andy choose a new hobby, I checked the web to find a list of them. I'm glad I did. Nothing makes you feel quite so good about yourself as knowing you've never spent a weekend "tombstone rubbing". I can only hope it involves crayon and paper and isn't a euphemism for something that would lead to you signing a register if caught.
I'm afraid I'm stumped to come up with a better option for Andy than playing on his console. The only thing I can suggest in future is that if he's going to spend his spare time playing video games, he starts selecting the two-player option and let's the lady in his life have a go too. That's if he can bear to lose at Wii Tennis…
Teddy Craig is a finalist in stv.tv's The Write Factor competition. The views expressed are not necessarily those of STV plc. If you would like to read more from this writer, use our comment system below.