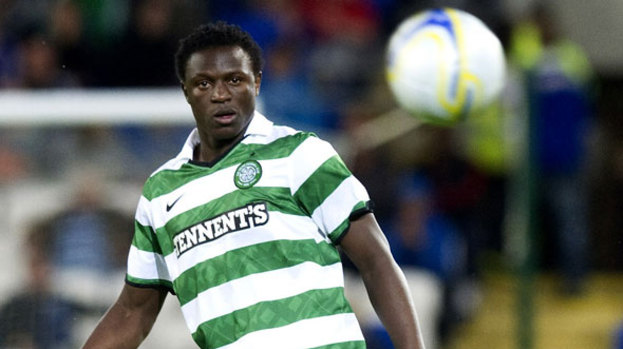 Football is obviously an international game now, but what are the chances of being the sole representative from your country in a foreign league?
This week's trivia looks at the players who are the only members of their nation to play in the SPL.
Some of these players are from far-flung nations, but others are from far closer to home. Perhaps it is a reflection of the changing policy of Scottish sides that there are far fewer imports from foreign climes? Perhaps it's just that SPL clubs haven't got the cash to compete with European clubs?
Either way, there are 12 players in the current SPL who are the sole representatives of their country.
Rory Fallon - Aberdeen and New Zealand
The striker joined Aberdeen last summer after a spell at Yeovil. He has scored three goals for his country.
Rabiu Ibrahim - Celtic and Nigeria
Appearances have been limited for the Nigerian midfielder after signing from PSV last season. He is, however, the sole Nigerian representative in the SPL.
Beram Kayal - Celtic and Israel
The highly influential midfielder joined Celtic in 2010 and has made 21 appearances for Israel, scoring one goal.
Mihael Kovacevic - Ross County and Switzerland
The defender made his name at Dundee United before moving to Zadar in Croatia. The 24-year-old actually played for Croatia as an Under-21, but switched nationality to the country of his birth in November 2008.
Pa Kujabi - Hibernian and Gambia
Nicknamed "the Gambian Roberto Carlos", Kujabi arrived at Easter Road after spells in Germany and Austria. He has 12 caps for his country.
Mikael Lustig - Celtic and Sweden
Perhaps a surprising one, the Swedish full back is the only representative from Sweden in the SPL.
Henrik Ojamaa - Motherwell and Estonia
The Estonian striker made a sensational start to his career in Scotland when he arrived at Motherwell last season, scoring four goals in five games. He made his first international appearance in May 2012.
Denis Prychynenko - Hearts and Germany
Despite being born to Ukrainian parents, Prychynenko switched nationality to the country of his birth to aid his move to Tynecastle. He now states his dream is to play for Germany.
Thomas Rogne - Celtic and Norway
Perhaps another surprising one, given how prominent Norse players once were in Scotland. Rogne is the only Norwegian in the SPL.
Georgios Samaras - Celtic and Greece
Few players divide opinion quite like Samaras. The Greek international has played 59 times for his country.
Mehdi Taouil - Hearts and Morocco
Despite being born in France, Taouil elected to play for Morocco and was part of the team which took part in the 2004 Olympics.
Victor Wanyama - Celtic and Kenya
The Kenyan midfielder arrived in Glasgow last summer and quickly established himself as a cult-hero. He has 29 caps for his country.
More About SPL trivia
Related articles