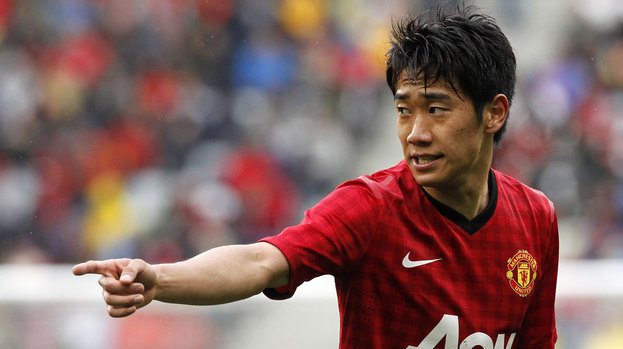 The closing of the transfer window always allows a period of reflection for each team and their supporters to consider the business done by themselves and their rivals.
As supporters and pundits look at which players switched clubs and for what cost, the question is often asked "who did the best business of the transfer window?"
It's almost impossible to quantify, at least in any kind of scientific way, which individual deal represents the best value for money, because different players will do different jobs for the their clubs. No one deal can be categorically stated to be significantly "better" than another four weeks into a season.
However, what we can do is look at where the value is in the European transfer market. Clubs all over the continent regularly trade players, and there are few untapped locations when it comes to the top talent scouts. What we want to know is in which league does a buyer stand the best chance of getting value for money?
Pounds per coefficient point
The simplest way of defining which division offers the best value is to take the average money spent on a transfer in each division in Europe and divide that by the UEFA league rankings or coefficient.
While not perfect, the coefficient ranking will give some indication as to the standard of each division. Using this to divide by the total transfer spend will show the cost of each point in the coefficient table. It'll also fairly represent smaller divisions, where there are less exorbitant fees.
It stands to reason that the biggest leagues - England, Germany, France, Italy and Spain - will command the highest price for their players, because they are likely to be on bigger contracts with a larger reputation. But which leagues offer the best standard for the lowest cash outlay?
| | | | | |
| --- | --- | --- | --- | --- |
| Division | Coefficient | Transfer spend | Average transfer | £ per point |
| Poland | 19.916 | £6,100,000 | £381,250 | £19,142.90 |
| Germany | 75.186 | £122,000,000 | £1,876,923 | £24,963.73 |
| Greece | 37.1 | £10,100,000 | £1,010,000 | £27,223.72 |
| Romania | 18.824 | £11,900,000 | £661,111 | £35,120.65 |
| Israel | 22 | £4,100,000 | £820,000 | £37,272.73 |
When it comes to a strict comparison of transfer outlay versus quality of division then Poland comes out on top, as the average cost of a transfer is far less when weighted against the standard of the league. However, the Polish league is currently ranked 20th by UEFA, and as such there is only real value in it in comparative terms.
For example, teams from Scotland, Czech Republic, Croatia and Austria would be well advised to make moves in the Polish market because the standard is comparable to their own divisions, but there would appear to be greater value there.
What is most surprising in this most basic of analysis is how well the Bundesliga comes out. Despite being ranked third in the overall coefficient table, players from Germany are far more likely to be of high quality/moderate cost than any other division on the continent. Given the high standard of the league, almost every club in Europe should take heed of this.
Likewise Greece, who have a strong division, ranked tenth, from which players who are moving clubs for relatively little fees. The average transfer cost of just over £1,000,000 compares very favourably with clubs from divisions round about them in the coefficient table, such as Ukraine (£2,400,000 per point) and the Netherlands (£3,100,000).
Stats for Romania are slightly misleading as the division is the fourth lowest ranked of all leagues looked at, and the high number of total transfers involving a fee, 18, skews the table slightly. Likewise Israel, where there was very little business done that actually involved a fee.
Most expensive markets
As a comparison for all this, the following table shows the leagues where the average transfer to coefficient points was far higher than others. These are the leagues where the market doesn't really reflect the standing of the division.
| | | | | |
| --- | --- | --- | --- | --- |
| Division | Coefficient | Transfer spend | Average transfer | £ per point |
| Switzerland | 26.8 | £22,800,000 | £3,257,143 | £121,535.18 |
| Norway | 14.675 | £14,700,000 | £1,130,769 | £77,054.12 |
| France | 54.178 | £144,000,000 | £3,789,474 | £69,944.88 |
| Denmark | 27.525 | £17,300,000 | £1,922,222 | £69,835.50 |
| Netherlands | 45.515 | £96,300,000 | £3,106,452 | £68,251.16 |
This table throws up a couple of problems in tackling the problem this way. The Swiss division appears to be hugely expensive for a prospective buyer. The problem is that there were very few actual transfers in the division, and all were skewed by Xerdan Shaquiri's eight figure move to Bayern Munich.
Still, we see that there is an inflation in the Scandinavian markets, particularly in Norway and Denmark. This is probably down to the reputations of their respective national teams; while the division may not be of a particularly high standard, they have a reputation for producing and exporting their best players to the continent. As a result, there is a premium.
France and the Netherlands are interesting cases, largely because the average transfer fees have been increasing year on year in recent seasons. This summer alone, Chelsea paid £35,000,000 for Eden Hazard, Arsenal paid around £11,500,000 for Olivier Giroud, while Hugo Lloris also left for a significant fee.
In the Netherlands, Luuk de Jong, Ola John and Jan Vertongen cost significantly more than the average. The spending can probably be explained by a combination of the above factors: a national team that produces players of undeniable quality, a series of very good "selling" clubs that can get top rates for their players and a slight skewing of the numbers by the very top figures.
So perhaps we need to look at ways of defining the market without looking at the extremes that a £35,000,000 brings?
Taking out the most expensive transfer
In the following table we've looked at exactly the same figures as before, but this time we've taken out the most expensive transfer in each division.
If four transfers go through for £2,000,000 each and a fifth goes through for £20,000,000 then the average transfer spend for those deals is £5,400,000. As a result we've tried to take out the extremes.
| | | | | |
| --- | --- | --- | --- | --- |
| Division | Coefficient | Transfer spend | Average transfer | £ per point |
| Poland | 19.916 | £3,000,000 | £200,000 | £10,042.18 |
| Greece | 37.1 | £3,400,000 | £377,778 | £10,182.69 |
| Scotland | 21.141 | £900,000 | £225,000 | £10,642.83 |
| Germany | 75.186 | £107,000,000 | £1,671,875 | £22,236.52 |
| Israel | 22.000 | £2,400,000 | £600,000 | £27,272.73 |
Again we see that there's great value in the markets of Poland, Greece and Germany. While it's nice to see Scotland on that table, we do need to temper that excitement somewhat, given the relatively few transfer fees received by SPL clubs. Still, there is a suggestion that the Scottish market is producing a player of a better standard than the market value would suggest.
Most expensive markets
Again, we've looked at the most expensive markets in Europe, but this time we've taken out all the figures relating to the single most expensive transfer of the summer.
This should give a clearer picture, as it means it doesn't include the likes of the £37,000,000 PSG paid for Thiago Silva, or the £27,000,000 Manchester United paid for Robin Van Persie.
| | | | | |
| --- | --- | --- | --- | --- |
| Division | Coefficient | Transfer spend | Average transfer | £ per point |
| Switzerland | 26.8 | £12,400,000 | £2,066,667 | £77,114.43 |
| Norway | 14.675 | £12,100,000 | £1,008,333 | £68,710.96 |
| Netherlands | 45.515 | £85,300,000 | £2,843,333 | £62,470.25 |
| Denmark | 27.525 | £12,900,000 | £1,612,500 | £58,583.11 |
| France | 54.178 | £109,000,000 | £2,945,946 | £54,375.32 |
Again there is little change in the leagues involved. However, this does not suggest there is no value in these leagues, only that the players in these divisions tend to go for more money than the overall standard of the competition.
As previously stated, that is likely down to the fact that certain clubs produce players of repute and quality, and they are overwhelmingly export markets.
Conclusion
These figures aren't meant to be absolute proof of anything, they are simply a way of looking at the transfer market to attempt to see where there is still value for recruitment. Obviously, there is little point in a top Italian side scouring Poland simply because of the favourable market, but if each club is attempting to get the best players within their own tier of European football, there would appear to be obvious happy hunting grounds.
The Polish league certainly is an attractive option for Scottish clubs, and teams of a similar standard, given the value and repute of that division. A little higher up the pecking order, the Greek top flight seems very attractive for teams looking to pick up relatively cheap players.
The very best value, however, must be found in Germany. Not only is the Bundesliga high in quality, strong in depth and highly competitive, but the market value of the players is significantly lower than similarly ranked divisions in Europe.
Perhaps we should revisit this ranking system after the next window, to see if there are significant changes, and to help us find a bit more about exactly where the value is in the transfer market.
More About Deadline Day
People who read this story also read