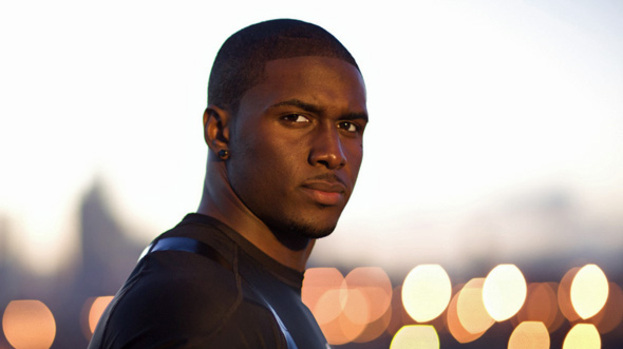 After the promise of opening week victories, just six teams remain unbeaten in the NFL after an intriguing schedule of action.
The Buffalo Bills put their New York Jets nightmare behind them to rout the Kansas City Chiefs and the Miami Dolphins surprised many by comfortably defeating the Oakland Raiders. Oakland fans were perhaps the least surprised by this.
There were worrying second week defeats for the Baltimore Ravens and Dallas Cowboys, who both looked solid in week one.
The Manning Brothers were offering up free ball to their opponents. Both Eli and Peyton flung the pig skin into enemy gloves three times in the first halves of their games against Tampa Bay Buccaneers and Atlanta Falcons respectively.
GOING UP TOP
There's picking yourself up from multiple turnovers, and there is Eli Manning. The New York Giants leader had a nightmare first half as Big Blue's Offense misfired badly. The two-time Super Bowl MVP dusted himself down and went on to throw 510 yards – just three yards short of the franchise record for one game – as the Giants recorded a thrilling 41-34 victory.
A rare pleasing week in Missouri for the St Louis Rams who beat not only the RG3-fired Washington Redskins, but also their own crushing lack of confidence that has dogged the franchise during years of struggling for form. Sam Bradford, a quarterback with superb quality in a poor team, had a reliable outlet in Danny Amendola as he threw for 310 yards and three touchdowns in a rousing 31-28 win.
THREE AND OUT
It was not a pleasant Sunday to be on the Oakland Raiders Defense. Playing against rookie quarterback Ryan Tannehill who threw four INTs last week, the Raiders allowed the Dolphins' new man to throw 200 yards and a touchdown with no take-aways. They also only sacked him once. Meanwhile Reggie Bush ran two TDs and a thumping 172 yards, with the Raiders seemingly helpless to stop him.
There is no pain like 'missed-a-simple-field-goal-to-win-the-game' pain. Billy Cundiff knew all about that when his shanked effort denied the Ravens a shot at the Super Bowl last season. This week the New England Patriots' Stephen Gostkowski miscued a 42 yard attempt to hand a surprising second consecutive win to the Arizona Cardinals in Foxborough.
MUST READ
Week One was good, week two was great
Colin Paterson assesses the action from Week Two in his NFL blog.
Should Peyton Manning's arm strength worry the Denver Broncos?
After his three picks, Denver had rookie back-up Brock Osweiler ready to enter the fray in the final moments if a Hail Mary situation arose. Are the Broncos right not to trust Peyton's arm? (Bleacher Report)
The NFL wants Tim Tebow to be starting for the Jets
After releasing a page dedicated to every single play Tebow has made in his professional career, is it obvious that the league wants the headline-grabbing QB to be starting in New York? (CBS Chicago)
Chris Kluwe – Smiling faces, hidden places
Minnesota Vikings punter Chris Kluwe blogs on how players deal with the feeling of losing.
TOP PLAY
Cincinnati Bengals punt returner Adam Jones makes running a ball 85 yards through 11 bodies look like a walk in the park with this outstanding dance through the Cleveland Browns.
Adam Jones returns a punt all the way back for a touchdown for the Bengals against the Browns
MUST SEE
Jacoby Jones runs a superb route for a touchdown for the Ravens against the Eagles. The celebration dance is all sorts of bizarre.
Victor Cruz takes home an 80 yard touchdown against the Buccaneers. His traditional 'salsa celebration' was dedicated to his late grandmother.

Giants WR Victor Cruz's 80-Yard TD Reception Vs... by WBarooshian
TOP TWEET
Niche reference, but we're back to Kluwe for his 'World of Warcraft' themed assessment of the narrow defeat to the Andrew Luck-led Indianapolis Colts.
Almost had that Horseshoe, but then the final boss got a sudden infusion of Luck. Quest Failed. #minus50dkp

— Chris Kluwe (@ChrisWarcraft) September 16, 2012
WEEK 1 RESULTS
Chicago Bears 10-23 Green Bay Packers
Tampa Bay Buccaneers 34-41 New York Giants
Oakland Raiders 13-35 Miami Dolphins
Houston Texans 27-7 Jacksonville Jaguars
Cleveland Browns 27-34 Cincinnati Bengals
Kansas City Chiefs 17-35 Buffalo Bills
Baltimore Ravens 23-24 Philadelphia Eagles
New Orleans Saints 27-35 Carolina Panthers
Arizona Cardinals 20-18 New England Patriots
Minnesota Vikings 20-23 Indianapolis Colts
Washington Redskins 28-31 St Louis Rams
Dallas Cowboys 7-27 Seattle Seahawks
New York Jets 10-27 Pittsburgh Steelers
Tennessee Titans 10-38 San Diego Chargers
Detriot Lions 19-27 San Francisco 49ers
Denver Broncos 21-27 Atlanta Falcons
LOOKING AHEAD
A 2-0 start to the campaign has Philadelphia Eagles fans crowing, especially after grinding out the win against the much-fancied Ravens. They face another 2-0 team, the Cardinals, at the University of Phoenix Stadium on Sunday.
The match-up will test the Eagles' ability to win on the road, put pressure on Michael Vick to continue his explosive relationships throwing to Brent Celek and DeSean Jackson and examine LeSean McCoy's variety of runs.
The Cardinals are playing free from the pressure of expectation, spreading the ball around the Offense and performing efficiently on Defense. It is a clash of the big guns against the surprise package, and Cardinals' defensive end Darnell Dockett certainly seems to agree that the Birdgang is in for a tough afternoon.
Up late watching film on the eagles! This is an awesome team! Best team in the nfl. This gonna be a tough one!

— DARNELL DOCKETT (@ddockett) September 18, 2012
Related articles
People who read this story also read