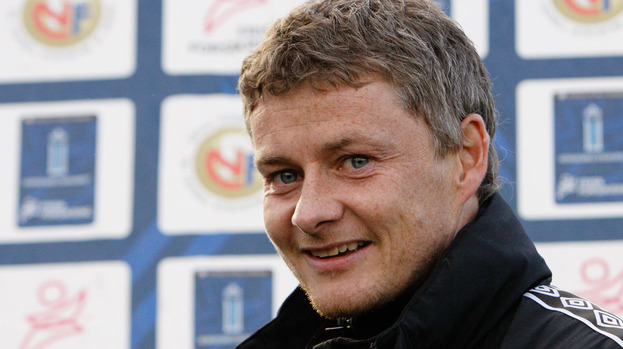 There is still something a little bit special about the Norwegian Cup.
Very few domestic cups attract so much prestige and importance in its home country, a status deservedly earned through its key place in Norwegian football history and the country's wider sports tradition.
The cup dates back to 1902, six years before Norway's first ever international game, which not makes it decades older than the respective competitions in neighbouring Sweden and Denmark, but also the domestic cups in the major football nations such as Spain, France, Italy and Germany.
Another significant factor in the Norwegian Cup's allure is that the winning team receives the King's Trophy. Dating back to 1879 it is a trophy with an iconic place in Norwegian culture and society, and is given out as the highest possible domestic accolade for almost every sport in the country.
That the King's Trophy is given out to the winner of the Norwegian cup does not mean they are considered the best football team in the country, but rather a reflection of the competition's long history and stature.
The competition certainly has an esteemed history, but it does also contain a darker chapter. Tromsø, two time winners and one of the semi-finalist this season, would not have been allowed to enter the competition before 1963. In fact, all teams from the three northern-most counties in Norway were barred from participating in the cup until that year.
The discrimination against northern teams was justified on grounds of the complicated logistics and travel costs involved with making the journey to and from these parts of the country.
The geography of Norway can be extreme. When Start journey north to face Alta in their Adeccoligaen (the league below the top-flight) clash later this month they would have reached Rome if they travelled the same distance south. But the exclusion of one part of the country was never justified by a perceived lack of transportation infrastructure and definitely had a more unpleasant side to it.
There was a clear belittling of the quality of northern teams from the football authorities. The exclusion also arguably reflected a perception among wider Norwegian society that the northern regions were somehow inferior to the rest of the county, its inhabitants often view through the same prism of prejudice and stereotyping that so many different groups of immigrants are now a victim of.
That the northern clubs were not allowed to join the domestic up before 1963 and the top-flight of the Norwegian league before 1973 did help foster a special relationship between the clubs in the region with football becoming a tangible manifestation of a distinctive Northern identity.
The cup final in 1975, when Bodø/Glimt beat Vard to become the first northern team to win the trophy, was a watershed moment. It was a triumph that would help install confidence in the whole region, a shared symbol that equality had finally been achieved within football but also outside it.
Tromsø won their first cup final in 1986 and then beat Bodø/Glimt in the first ever final to involve two northern teams ten years later. Last season they were challenging to become the first northern team to win the league, topping the table for the first half of the season before eventually finishing second behind Molde. Ole Gunnar Solskjær's team was also Tromsø's opponents in last week's semi-final.
Tromsø's Alfheim stadium, with its artificial pitch and picturesque surroundings, has become somewhat of a fortress for the club with only one domestic loss in almost two years, Molde the only team to beat them at home in this period.
On the night, Tromsø just wanted it more. They went ahead through a particularly scrappy goal from Czech striker Zdenek Ondrásek after only three minutes before Ole Martin Årst, the veteran striker who scored in that 1996 cup final, doubled the lead in the second half. Daniel Chukwu pulled one back for Molde but it was not enough as Tromsø held on to secure their third final appearance.
The small stadium erupted at full time, the celebrations by players, coaching staff and fans proving just how important and coveted a trip to Oslo for the cup final still is.
The gate of 5722 was almost 30% higher than Tromsø's average in the league this season. It's also 36 more people than the entire official population of Ulsteinvik, hometown of the Hødd, the fairy-tale team of this year's competition. Nevertheless, the club currently eleventh in Adeccoligaen attracted over six thousands supporters to its tiny, wind-swept stadium of Høddvoll where they faced Brann, the six times cup winners from Bergen
The 4pm kick-off on a Thursday night was due to the lack of floodlights at Høddvoll, but it also exposed the lack of respect the football association has paid to its historic competition this year, arranging the semi-finals midweek. Even so, the crowd was six times bigger than the average league attendance for Hødd this season, further proof of how popular the competition can be.
It began predictably enough as Brann's Zsolt Korcsmár headed in David Bentley's free-kick to give the top-flight team the lead early on. Only four days earlier, Brann had beaten Rosenborg through two late goals from the 17-year-old Bård Finne. In this semi-final, an even younger player would make all the difference.
Born in December 1995, Fredrik Aursnes became the youngest senior player in Norway when he made his debut as a 14-year-old for his local club Hareide, playing at the fifth highest level of the Norwegian league system. Having also captained the side he scored eleven goals from his midfield position last season before signing for Hødd, where he has been a regular starter.
Five minutes before half-time in perhaps Hødd's biggest ever game, Aursnes played the ball inside to Kjell Rune Sellin about 25 yards from goal. Sellin turned away from one Brann player while Aursnes made his run into the area, signalling for the ball.
Sellin found him with a lovely through ball, the 16-year-old then showing no hesitation as he sent the ball past Piotr Leciejewski from a tight angle. It was a delightfully composed and accurate finish preceded by a move of playful elegance. It left no doubt that in Fredrik Aursnes Norwegian football has uncovered another special talent.
The goal, and maybe especially the fact that it came from Aursnes, installed both the home side and fans with a sense of destiny, turning the tide against a Brann team who could not resist the wave of excitement and hope pouring towards them in this tiny coastal community.
Midway through the second half Pål Andre Helland converted Vegard Heltne's clever cross before Sellin finished a counter-attacking move nine minutes from time to send Høddvoll into a frenzied and exuberant state and Hødd to their first ever cup final.
A Tromsø versus Hødd final will consist of two teams that represent what fundamentally makes the Norwegian Cup so special - its long, diverse history and the genuine excitement it can bring to a community, creating that shared experience for its inhabitants which football is so specifically adapt at delivering.
Molde's loss in the semi-final concluded a tough week for the reigning league champions. Not only were they knocked out of the cup, they also lost their first game in the Europe League group stages against Scandinavian rivals FC Copenhagen. In-between those matches they also produced one of their worst league performances of the season against Odd Grenland, where they were extremely lucky to get away with a draw.
They would have been grateful to see Stabæk on the other side of the pitch on Sunday, Petter Belsvik's young team hopelessly adrift at the bottom of the table. It looked like the perfect opposition for the league leaders to regain some momentum and solidify their title challenge.
Until 11 seconds into the match that is, when Veigar Pall Gunnarsson elegantly lifted the ball over the Molde defence for Franck Bolli to run on to, the 18-year-old Ivorian finishing smartly to give Stabæk a shock lead and posing Molde some awkward questions.
The home team replied and restored normal service in the space of four minutes halfway through the half, Chukwu picking up where he left off against Tromsø with two quick goals. Once again, Molde seemed to be lulled into complacency, with predictable result; Gunnarson's diving header from Fredrik Brustad's cross putting Stabæk level going into half-time.
The break in play didn't stop the flow of goals as Magnus Stamnestrø put Molde back into the lead within two minutes, with Chukwu needing only another three minutes to complete his hat-trick with a header from Etzaz Hussain's corner. A brave Stabæk team refused to stop fighting and was rewarded just six minutes later when Bjarte Haugsdal pulled a goal back with a brilliantly taken volley.
After that blizzard of goals the game finally settled down and Molde saw out the game to take the win that keeps them top of the league for another week, although in a way that once again will have given their title rivals plenty of optimism.
Viking put a stop to Strømsgodset's revival last week when they beat Ronny Deila's team 3-2 in a knockabout game in Stavanger. At home on their artificial pitch in Drammen Strømsgodset is still undefeated this season and they took on a Brann team looking to bounce back from that crushing cup disappointment against Hødd.
Strømsgodset offensive machinery kept probing and probing Brann's defence throughout the match and they finally got their break in the second half when Peter Kovacs was pulled down by Birkir Sævarsson inside the area. Lars-Christopher Vilsvik converted the penalty to give the home team the lead, before he set up Ola Kamara for Strømsgodset's second and the win, keeping the pressure on Molde.
Rosenborg is still very much in the hunt as well, although they needed a bit of luck to turn around a half-time deficit against Haugesund. From a corner, Per Verner Rønning's header took a big deflection of Alexander Søderlund to bounce into the net.
While their equaliser was dripped in luck, the two goals that took Rosenborg clear were covered in quality. First Borek Dockal sent a wonderful free-kick up and over the wall, leaving goalkeeper Per Morten Kristiansen no chance. That was followed by a quite extraordinarily strike by Rade Prica.
Daniel Örlund's long goal-kick was extended by Haugesund defender Vegard Skjerve's backward header. With the ball dropping from a great height behind Prica as he ran into the penalty area he hammered an exquisitely executed volley past Kristiansen without breaking a stride.
Geir Ludvig Fevang put Haugesund briefly back in contention before two late goals by John Chibuike and Mikkel Diskerud secured the win for Rosenborg.
With all three top teams winning at the weekend they stay within two points of each other, the title rivals all playing each other before the end of the season. The first of those crucial games are only two rounds a way, Strømsgodset hosting Molde on October 21.
Christian Wulff is a Norgwegian football expert and writes the blog A Hell of a Beating. You can follow him on Twitter @aHellofaBeating.
Related articles