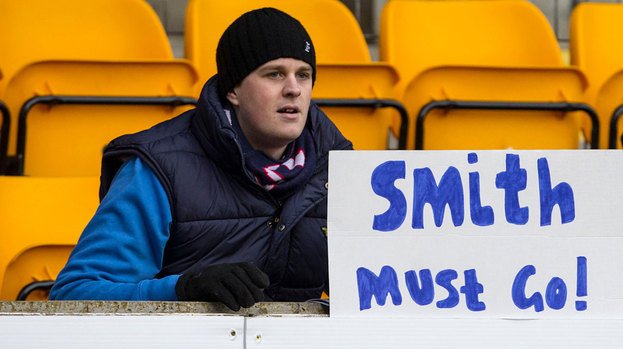 Happy New Year, fans of Football Talk.
It's back to work day in Scotland for most of us. On a Thursday. Quite honestly the worst idea in this country since Motherwell were made to go to Inverness for a 12pm kick-off on a Sunday.
No sooner are we at the start of something new and great, we're all going to have to put things on hold for a bit.
The winter break has arrived in the Scottish Premier League for most teams, with Hearts and Hibernian players joining everyone else in going off on their holidays after Thursday night's Edinburgh derby.
So how will you be spending the two-week gap from top flight, cutting edge football?
The SPL's players have all got different ideas of how best to spend their time.
Winter break no game till the 19th! Butlins it is yeeeehhhhaaaa!

— Charlie Mulgrew (@charlie_mulgrew) January 2, 2013
Other SPL players won't be off on their travels. They've got more important matters on their minds.
"@mariarankin1: Is it weird that #oneborn every minute makes me want to have another baby?????" Upstairs now #number3

— John Rankin (@jranks11) January 2, 2013
What has Neil Oliver got to do with football anyway?
Here is what's making the headlines in Scottish football today.
Kelvin Wilson hopes SFA tribunal will 'see sense' over elbow incident
The Celtic defender will learn on Thursday whether he is guilty on a violent conduct charge.
Celtic coach hails 'special' Fraser Forster and Gary Hooper after 'Well win
Garry Parker praised the contribution of the English duo in the 1-0 victory on Wednesday.
Emotional Jamie Murphy bids farewell to Motherwell after Celtic defeat
The forward made his final appearance before a switch to League One side Sheffield United.
'Celtic Park is like Old Trafford, you don't get more than one penalty'
Stuart McCall wanted a second penalty for Motherwell after Tom Hateley's spot kick miss.
Dundee manager relaxed and confident after 'Smith must go' banner
Barry Smith says he can handle the stick and will turn Dundee's form around.
Rabiu Ibrahim: Kilmarnock's modern style will suit my game
The Nigerian midfielder is keen to make the most of his move to Rugby Park.
Dump us 5-1 in a cup final then you can talk about a power shift
Hearts striker John Sutton indulges in some pre-derby fighting talk. (Scottish Sun)
Jags duo to depart in Firhill changes
Paul Slane and Graeme Smith are on the way out at Firhill when their respective deals expire this month. (Evening Times)
Football transfers in the modern age. Those pesky kids, eh?
This is great - Football transfers in the age of Twitter: twitter.com/fieldproducer/…

— Neal Mann (@fieldproducer) January 2, 2013
Watch these videos. And share them. Now.
Who said all footballers were mercenaries? Newcastle United's James Perch found a fiver, and tried to give it back to the crowd.
Back to 1996 now and a West Ham fan forum. A supporter tells manager Harry Redknapp that Frank Lampard won't be good enough to be a player. In front of Frank Lampard. Hindsight is a wonderful thing.
Catalonia v Nigeria now. This boy Xavi looks a bit good.
More About Football Talk