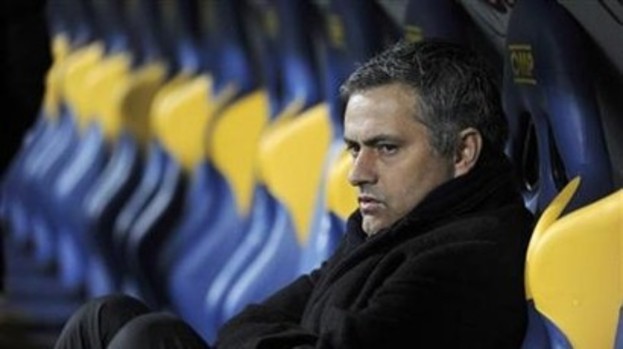 Managerial mind games are now an established part of a coach's arsenal as he attempts to get one-up on his opponents.
Although psychological tricks are as old as competitive games themselves, it's only in recent years that the notion of "mind games" has become such an accepted part of the game.
Whether it's challenging at the top of the table, scrapping with rivals over relegation or even taking charge of your own team in Football Manager, "headology" can give you the edge or create tension in an opponent. Here we look over the techniques of the masters.
Sledging
While common in cricket, the art of the insult is less frequently utilised weapon in sporting psychology. They've got to be particularly barbed to get through the thick skin of an opposing manager and cause wobbles in a rival team. Bill Shankly once said that "if Everton were playing at the bottom of my garden, I'd draw the curtains".
Brian Clough was arguably the master of the sledge, riling Leeds United from his post as Derby manager by suggesting they were "the dirtiest and most cynical team in the country in the late Sixties and early Seventies". Perhaps this whole theory was best summarised by Massimo Allegri, who described Jose Mourinho's time at Inter thus: "He was here for two years and insulted everybody".
Selective memory
Or "The Arsene defence". The Arsenal manager is known for never passing comment on incidents from his own team, but will be eagle-eyed at any perceived injustice against them. While it's easy to parody, it has become common practice across divisions and countries for managers to deny knowledge of even the most blatant crime perpatrated by their own team, leaving them free to deal with things internally.
The "Mind melt"
This consists of a psychological assault on all fronts. A manager will question the capabilities of an opponent, suggest his team never gets the decisions, point to favourable refereeing calls in favour of rivals and generally query the dignity and fairness of other clubs. Basically it's like that episode of South Park where Cartman believes he has psychological powers.
Jose Mourinho has become something of a master in this, particularly in his one-man war with Barcelona. But if there is any doubting the master of this particular strain of mind games, just watch the video. It's got to be Sir Alex.
Outright flattery
Kenny Shiels has injected a healthy dose of headology into the SPL, utilising most of the mind-games in the proverbial locker in his short reign at Rugby Park. He wound up Paulo Sergio by suggesting that the Hearts manager should have walked out on the club when there were repeated delays on paying players. He tried a bit of sledging on Brian Reid of Ayr United as well.
Most effective has been his use of flattery and self-modesty to catch opponents off guard. Ahead of the League Cup final with Celtic, Shiels suggested that Lennon deserved to win the trophy and that it would be a "travesty" if Celtic didn't win the treble.
This tactic is often used ahead of big matches when managers (Alex Ferguson, Walter Smith, Kenny Dalgish, etc) praise the quality of a particular referee before a crunch match.
The "nice guy"
Roberto Mancini has arguably brought a new weapon to the mind-game war. Just being nice. While he initially seemed to be drawn on Alex Ferguson's mental minefield (surely a viral mobile phone game in the making?), his team suffered as a result. Since admitting that "the title race was over" and adopting a far more relaxed attitude his team have come back into contention.
Every accusation or barb levelled at him has been casually batted away with some vague pleasantries and an insistence that his billion-pound side are not favourites. If Manchester City win the league, could this be the reinvention of gentlemanly conduct?
Related articles