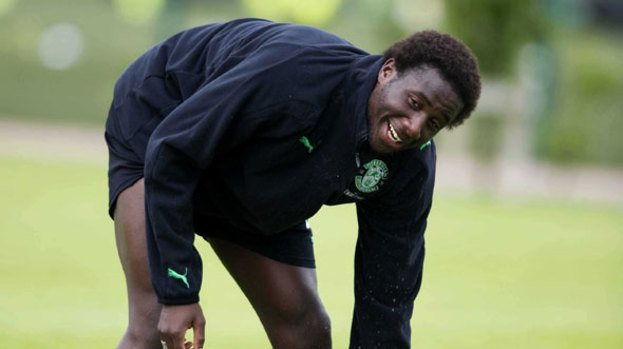 There's nothing better to while away a quiet afternoon with a cold brew and a trending topic on Twitter.
We asked you for your suggestions for the Beer XI and your answers quickly made it the top trending topic in the whole of the UK.
You've flooded us with your nominations, so much so that we've had to (ahem) set the bar especially high.
Here is our picks from your suggestions. A huge thanks to everyone who got involved.
GK: Julian SPeroni (@PaulMMcKenna)
DF: Ulises de la Cruzcampo (@footballweeman)
DF: Sol Bamba (@footballweeman)
DF: Leffe Sodje (@JordanLloyd22)
DF: Stella Stensaas (@Simplyton)
MF: Michelob Laudrup (@STVRaman)
MF: Paul Skols (@SnapKakaPop)
MF: Ruben de la Red Stripe (@MatthewHedward)
MF: Marcus Heineken (@johnab477)
FW: Kenny Deuchars (@grumpyyoungman1)
FW: Shandy Carroll (@HazzaMatee)
Subs
Emiliano Birra Moretti (@celticfirstlast)
Oliver Beerhoff (@kizaer)
Henning CarlsBerg (@NYCosmo)
Chang Du-Rei (@gavindavis7)
Danny Well-Becks (@MDMUK)
Hoegaarden Strachan (@williampye)
Ian Bishop's Finger (@derekedgar)
And of course, we would call ourselves Hangover 96 (thanks to @CaiPerry).
Thanks to @BigWelshy for suggesting the idea in the first place.