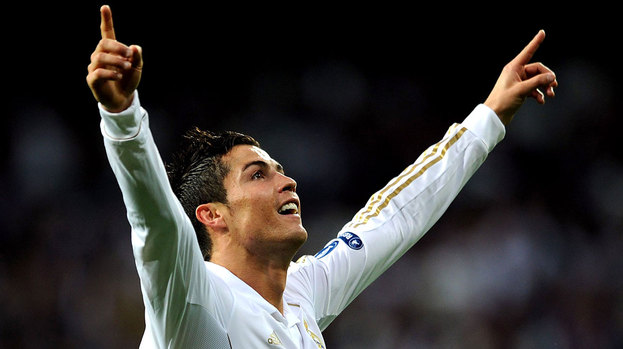 Perhaps Portugal were desperately unfortunate to draw what is, ultimately, one of the toughest European Championship groups in the history of the competition.
Undoubtedly the group everyone wanted to avoid, there has never been such an array of talent like this before in a group.
From Germany's sought after youngsters; Mario Gotze, Toni Kroos, Thomas Muller and Mats Hummels coupled with the priceless experience of Bastian Schweinstiger, Miroslav Klose and Philip Lahm, to Holland's midfield anchors Nigel De Jong and Mark Van Bommel balanced with this season's ultimate domestic dream team pairing up front of Robin Van Persie and Klaas Jan Huntelaar. This group has it all.
All this without considering Denmark and their young contingency, including Danish Player of the Year and one of Europe's most talked about talents, Christian Eriksen and centre-back Simon Kjaer.
Portugal's record at the European Championships since 1996 has been relatively successful, having reached the quarter-finals or better on every occasion. As hosts, they finished runners up behind Greece in 2004.
Yet with their individual flair and attacking options, Portugal could cause problems in their group. It is difficult to foresee them reaching the knock out stages against the World Cup Runners-Up of 2010 and Euro 2008 Runners-Up whom have both improved since those respective dates.
Holland's defence is by no means a European Championship winning one, their reliance is to outscore the opposition rather than aim to prevent the opposition scoring.
Their football is attacking and direct, playing to their strengths and avoiding the weaknesses of their frailties in defence. In fact, this is backed up by statistical evidence, Holland scored an average of 3.7 goals per qualifying match, the highest of any team.
With Ronaldo, coming into the season in a rich vein of form from his goal scoring exploits in La Liga with Real Madrid, Portugal have a real goal threat.
Portugal's captain is unfortunate to be in the same generation as Lionel Messi, otherwise, he would have had three Balon D'Or's to his name. He is capable of moments of magic, and adequately aided by his former Manchester United partner-in-crime, Luis Nani - who has had a turbulent season regarding form - they can form a deadly duo.
Each are often deployed either side of Helder Postiga, Real Zaragoza's forward, who has nine goals in 34 appearances this season for his club and 19 national team goals since he opened his account in 2003.
Portugal have also found a new generation gem in Nelson Oliviera, the 20-year-old forward has reportedly attracted attention from Barcelona having won Best Portuguese Newcomer in 2012 and at the U20 World Cup last year, he won the Silver Ball, having been judged to have played some of the most attractive football at the tournament.
Oliviera has also had a solid goal scoring record throughout the Portuguese national team ranks during his rapid rise and is likely to feature if Paulo Bento, the manager, adjudges Postiga to be ineffective during the first game of the competition.
Despite the names in Portugal's defence well known, including Pepe, Coentrao, Alves and Rolando, Portugal had the worst defence in qualifying, conceding an average 1.5 goals per game, letting in 12 goals in eight games.
Portugal's midfield poses reason for optimism and hope. Raul Merieles, Miguel Veloso and Joao Moutinho are all consistent performers for their respective clubs and the latter two have been scouted by top Premier League clubs including Manchester City and United but have both remained in their homeland.
The midfield are more conservative to allow Ronaldo and Nani to do what they do best and attack the opposition - they will more so need to do this against all their opposition whom like to attack instead of sit back, even Denmark. So hopefully Bento, Carlos Queiroz's successor at the helm and the youngest manager at the tournament at 42, will have tightened up their defence in order to attempt a challenge at getting through the group stages.
Their individualism at some times has thwarted them on their way to the Euros, having got to Poland and Ukraine via a play off against Bosnia and Herzegovina which was a laboured and unnecessary way to do so in reflection of their group. With a draw and a loss at the hands of Cyprus and a defeat to Norway and Iceland respectively, if the same inconsistent form continues, it could be an early return back home for Portugal.
Whatever happens, two talented but unfortunate teams will leave the competition in a dose of hard luck but the spectacle of Euro 2012's toughest group is keeping fans' intrigued.
Kieran Buxton is STV's expert on Portugal for Euro 2012. You can follow him on Twitter @keeezaa
More About Euro 2012
Related articles
People who read this story also read