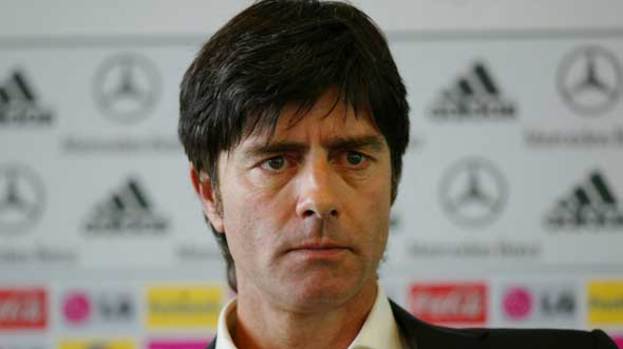 On a day that seemed destined for more big upsets, Germany will be happy to have got through the first game of their Euro 2012 campaign with three points.
Although it was far from the well-oiled German machine that we were all promised, I think it would be fair to suggest that the match was defined by a very good Portuguese performance, rather than a poor German one.
Although the midfield lined up with a relatively straight forward set-up, the inclusion of Mats Hummels in central defence and Mario Gomez as the lone striker created an unwelcome sense of unfamiliarity which was evident throughout the match.
The defence were shaky at times under the constant barrage of Nani and Cristiano Ronaldo and despite scoring a well-taken goal, Gomez offered very little and struggled to hold up the ball as Germany laboured to keep possession in the Portuguese half.
Mueller and Podolski struggled to produce much on the wing, and Ozil offered little through the middle as play between Gomez and the attacking three struggled to gain life. This in turn forced Ozil out wide to pick up more of the ball which left a huge gap in front of the two holding midfielders, Schweinsteiger and Khedira. Which subsequently left Portugal with more men in the middle of the park and in control of play for large parts of the game.
Despite this, Germany did get their goal and, through a heroic man of the match effort from Manuel Neuer, they were able to keep the lead.
Die Mannschaft now go in to their second game of the tournament against the Dutch on Wednesday with a strong opponent to overcome and thus continue a humble, yet efficient start to their campaign.
Stefan Bienkowski is the editor of Bundesliga Football. You can follow him on Twitter
More About Euro 2012
Related articles
People who read this story also read