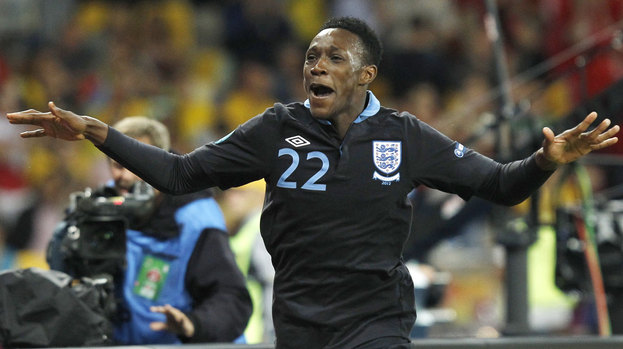 The final round of group games get underway on Saturday, with Group A's four sides all vying for a spot in the last eight.
Sweden joined the Republic of Ireland in exiting the tournament after just two matches, having gone down to England on Friday night.
Off the pitch, the Croatian FA are under investigation following accusations of racism from their supporters towards Italy striker Mario Balotelli.
TOP STORIES
Sweden 2-3 England: Welbeck winner settles close contest
All the goals and the best of the action as England come from behind to beat Sweden in Kiev.
Ukraine 0-2 France: Menez and Cabaye score as Laurent Blanc's side impress
France pick up their first win at a major tournament since World Cup 2006 with victory over co-hosts Ukraine.
UEFA take action against Croatia over Balotelli racism allegations
A statement from the governing body says proceedings have been opened but don't specifically say if they are in relation to a banana found on the pitch (ITV).
Sebastian Larsson: If Walcott tried that shot 1000 times again, he wouldn't score once
The Sunderland midfielder believes that the 23-year-old would not be able to repeat his second-half strike against Sweden and admitted his frustration at going out of Euro 2012 (Goal).
Poland's Perquis ruled out of Czech clash
The defender has a knee injury and is not expected to feature in his country's final Group A match (Soccerway).
Three female activists detained by Ukrainian police
The trio were believed to be on their way to protest at the game between the co-hosts and France, but were arrested by local authorities and released without explanation (Goal).
MUST READ
The return of the real Fernando Torres prompts Ireland defeat
The Chelsea striker showed his true worth in the 4-0 win over Ireland. David Van Zanten pays tribute to worthy winners.
Czech Republic vs Poland Euro 2012: Stars that will lead Narodak into next round
Mike Chiari looks at the players who will have a big role in whether the Czechs will make the knockout stages (Bleacher Report).
Portugal healthy in stable condition
Paulo Bento looks set to keep the same Portugal XI for the fifth straight competitive game and Andy Brassell salutes the stablity and the attacking flexibility of that familiar lineup (UEFA).
MUST WATCH
Our daily look at the latest from the tournament, with Keith Downie and Thom Watt looking ahead to Saturday night's final games in Group A.
Ukraine v France is halted by a thunder storm
The players are ordered off the park by the referee following an electric storm in Donetsk.
David Schiavone of Forza Italian Football discusses the Azzurri
David Schiavone, editor of Forza Italian Football, discusses the matches with Spain and Croatia, and cruel, cruel irony.
Bundesliga Football's Stefan Bienkowski discusses Germany's chances
After Germany's second victory of the group stage, we caught up with Bundesliga Football's Stefan Bienkowski to discuss the match.
More About Football Talk
People who read this story also read