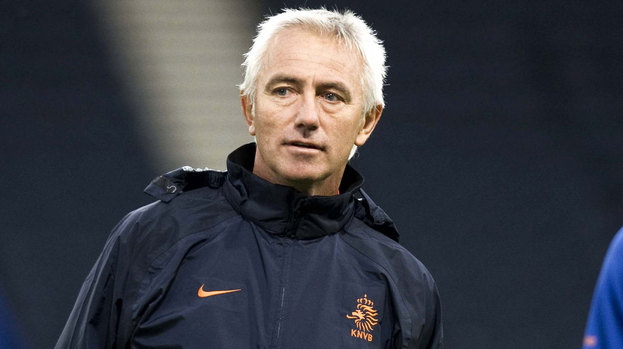 National stereotypes crop up in the build-up and during every international tournament.
Some nations embrace these traits while others do their best to escape them.
This particularly rings true in Group B where Germany have long been far more than efficient.
Sadly for the Netherlands, their tag as a combustible bunch always willing to argue with each other in public appears to have returned.
Ahead of their match with Germany, Wesley Sneijder has hit out at the "pathetic egos in the camp and after finishing the tournament with a 2-1 defeat to Portugla Arjen Robben continued that theme.
"Things happened in the squad, but we'll keep that between us," the Bayern Munich winger told reporters just as boss Bert van Marwijk was defending himself from the onslaught of criticism.
Elsewhere one France star wants to serve a quarter-final tie against Spain while Dario Srna is in fighting mood ahead of his team's clash with Vicente del Bosque.
TOP STORIES
Portugal 2-1 Netherlands: Ronaldo steals the show as sorry Dutch slump out
A world class performance from Portugal captain Cristiano Ronaldo sent his country into the Euro 2012 quarter finals.
Denmark 1-2 Germany: Stuffy Danes eventually defeated by Lars Bender strike
Germany secured the tournament's only 100% record in the group stages with a 2-1 win over an organised and efficient Denmark team.
Van Marwijk defends choices after Dutch exit
The Netherlands coach has defended his tactical decisions after their early Euro 2012 exit (AFP).
Ukraine striker Androy Voronin builds up Tuesday's clash with England (The FA.com)
Srna: Croatia's lions don't fear holders Spain
The Croatia captain says his team are ready to fight against the World and European champions. (Four Four Two)
Cabaye aiming to avoid Spain by topping England's group
The Newcastle midfielder says France are aiming to win Group D and therefore most likely avoid the prospect of Spain in the next round of Euro 2012 (Daily Mail)
MUST READ
Euro 2012: Arjen Robben points to Dutch feuding after Euro exit
The Netherlands' players hinted that their Euro 2012 campaign had been undermined by changing-room disunity (NDTV)
Joachim Löw's decision-making is proving faultless so far says Steffen Potter (UEFA.com).
MUST WATCH
Portugal's star pulls off this classy move to help his side progress (101greatgoals.com)
Bad times for The Netherlands but good news for Holland (BBC News)
More About Euro 2012
Related articles
People who read this story also read