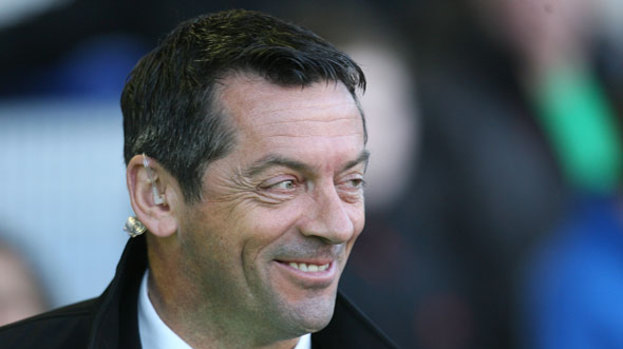 The semi-finals are fast approaching and you might expect confidence from any team that has made it this far. Someone tell that to Daniele De Rossi who doesn't seem sure of Italy's chances against Germany.
Elsewhere, Custodio, who sounds like he should really be a keeper, has told Vicente Del Bosque not to worry about tactical surprises from Portugal. Rely on Ronaldo as usual then?
Roy Hodgson has said that he will bring in young players after England's quarter-final exit but will also stick with his older players ahead of World Cup qualifiers. Players neither young or old are presumably at risk then.
And with Dick Advocaat already leaving his post as Russia manager, somebody had to carry the can for their shock exit. Step up Sergei Fursenko...
TOP STORIES
De Rossi admits to doubts Italy can beat Germany
The midfielder faces a race against time to prove fitness for the semi-final (Sky Sports)
Roy Hodgson backs old guard despite England exit
The England manager has also said that Wayne Rooney did not hit a high enough standard.(Guardian)
Custódio on Portugal's tried and tested arsenal
Midfielder Custódio freely admits that Portugal's "weapons aren't a secret" and that they will "play in the same style" as ever when they take on Spain in Wednesday's semi-final.
Russian soccer chief resigns after Euro 2012 flop
Russian soccer chief Sergei Fursenko quit his post on Monday following Russia's disappointing showing at Euro 2012.
MUST READ
Three lions tamed as Italy advance to the semi-finals of Euro 2012
David Schiavone looks at the reaction to Italy's progress to the semi-finals.
MUST HEAR
Phil Brown thinks Andrea Pirlo is homophobic for not playing in England
Think you might mean xenophobic, Phil. And you would still probably be wrong.
More About Euro 2012
Related articles
People who read this story also read