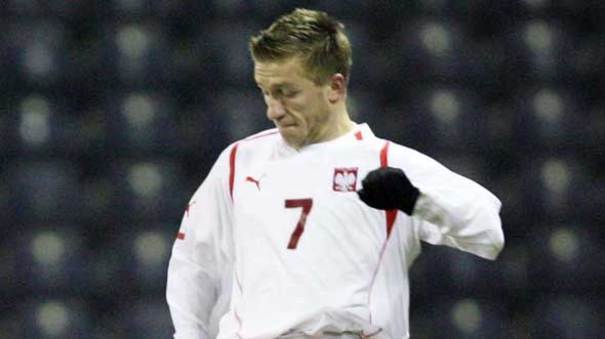 His goal silenced a nation of 143 Million, but it was nothing compared to what Jakub Blaszczykowski experienced as a child.
'Kuba' is the son of a small village in Poland called Truskolasy, and was brought up in a time of major political upheaval in the country, where unemployment was rife.
But as a 10-year-old, the Polish captain witnessed his dad Zygmunt murder his mother Anna inside their own home.
"Earlier in my life, it was something I never wanted to mention. I tried to forget it, but I couldn''t. But now, I am mature enough to speak about it.
"I will never understand why it happened. I''ll always ask myself 'Why'?'
"Until the end of my lifetime, I will have to live with this,"
Blaszczykowski admitted he owed a lot of his success to his time spent with his grandmother where he spent most of his early teenage years.
Not many up-bringings come close to that of the Borussia Dortmund winger, who has been a revelation since replacing Mario Gotze in January.
Described as an "enjoyable footballer" by his club coach Jurgen Klopp, Blaszczykowski is the 'pin-up' boy of the Polish national side. He sent his country into euphoria on Tuesday with a stunning leveller against Russia to keep their qualification hopes alive.
The 26-year-old right attacking-midfielder received a neat pass from Dortmund team-mate Lukasz Piszczek before dribbling inside and hammering the ball past Vyacheslav Malafeev. It was a goal worthy of winning any match, however, the "White Eagles" needed to settle for a point in a match they could have nicked at the end.
The early years of his career started in the remote surroundings of Rakowie Częstochowa, which required an hour-long bus trip to reach in the early 1990s. The long, gut-busting days where he had to travel after school-time created a professional idolised by millions and a strength of character that towers over his own stalky 5ft 9 figure.
At the age of 17, Blaszczykowski was soon starring in the Polish Third Division for KS Częstochowa, where his performances as a central attacking-midfielder alerted Werner Liczka - former coach of giants Wisla Krakow.
He scored just two goals in two seasons with Wisla in the Polish Ekstraklasa but impressed during performances in the UEFA Champions League and UEFA Cup. In particular, he starred against the mighty Real Madrid and Greek giants Panathinaikos in Champions League qualifying, with Wisla turning over PAO 3-1 in Poland.
By 2006, he was the Polish Midfielder of the Year, and by 2007, he had signed a four-year contract with Borussia Dortmund. In his first three seasons in Germany, he made nearly 90 Bundesliga appearances for BVB and the awards kept rolling, including, Polish Footballer of the Year for 2008 and 2010.
His place in the side was challenged by teenager Mario Gotze last summer as Dortmund cruised to their first title in nine seasons, but he was back in the side in January when the 19-year-old suffered a season-ending injury.
And 'Kuba' cemented his name firmly as a fans favourite at Signal Iduna Park with some excellent performances to secure his second League Winners medal under Jurgen Klopp.
For club and country, Jakub Blaszczykowski is a national icon.
You can follow Ross Dunbar on Twitter.
Related articles
People who read this story also read