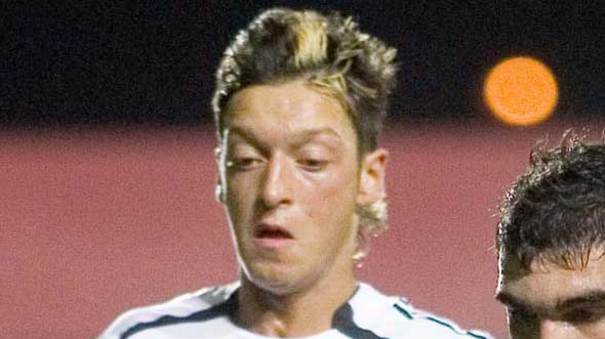 Last time in this mini-series, I talked about Andrea Pirlo, a midfielder who everyone has known about for at least the past decade and whose trademark long passes have been key to Italy's success so far in the tournament.
Again, there is little surprise about the most impressive player of the four quarter final matches. Mesut Özil's double assist and man of the match performance against the Greeks was one of the finest individual performances of the Euros so far, while displaying a style completely different to that of 'l'architetto'.
Unlike the Italian, Özil is a relative newcomer to the International scene, having made his mark initially in the 2010 World Cup with a goal and three assists for his country. These statistics helped lead to a big summer move to Real Madrid at just 21, where he has continued to excel.
Credited with two assists against the Greeks, the playmaker affectionately known as the 'German Zidane' or even 'German Messi' actually had a hand in all four of his side's goals. While it is perhaps clutching at straws to suggest Özil had a big say in Lahm's superb long-range goal in the 38th minute, this and a host of other factors show just how important he has become to his country in the three years since he made his debut.
For example, it was notable that Özil still started, despite the German coach making several changes to his side, including resting top scorer Mario Gomez. As always, he pulled the strings from midfield and was unlucky not to claim a further assist when Miroslav Klose's effort was saved after Özil's through-ball, while he also started the move which culminated in Sami Khedira's goal.
Operating further up the field than Pirlo, Özil's long-passing statistics are inevitably lower than the Italian's (though he still completed 3/3 against Greece). However, just like his Italian counterpart, who Özil will be up against in the semi-final, his influence is such that every attacking move seems to go through him – demonstrated by his 146 touches (a German high) and 117 passes (less than only Bastian Schweinsteiger).
Further to that, Özil parted the Greek defence with four successful dribbles, nine key passes and completed one through-ball whilst maintaining a 93% pass accuracy. The playmaker also came close to scoring himself, taking three shots, but was denied by the 'keeper on each occasion.
Goal-scoring is perhaps the one area where Özil doesn't quite compare with Lionel Messi. In 71 games for Real Madrid, the midfielder has scored only ten times, a figure only marginally better when he was at Werder Bremen, for whom he scored 13 goals. However, he has shown a clear unselfishness in his play for club and country, averaging just 0.9 shots per game in La Liga and 1.3 so far in the Euros.
Nevertheless, the comparisons aren't entirely ridiculous. Turkish born Özil's deft touch and surprising strength makes him the perfect model for German football as it is; an exciting brand of counter-attacking fluidity combined with defensive organisation and unrivaled, at least on the international scene, pressing without the ball.
In just four years, Özil has gone from German wonder-kid with a big future and an important role to play in the German U21 side to become one of the most prominent members of both the German senior side and Real Madrid.
At just 23 and with a league title to add to his two domestic cup trophies and U21 European Championship medal, Özil already has plenty of winning experience. This summer he has every chance of adding an even bigger trophy to his growing list of honours, with Germany one of the favourites to win the competition.
Statistics are taken from Whoscored.com
Joss Bennett is the chief writer for Arsenal Report. You can follow him on Twitter.
Related articles