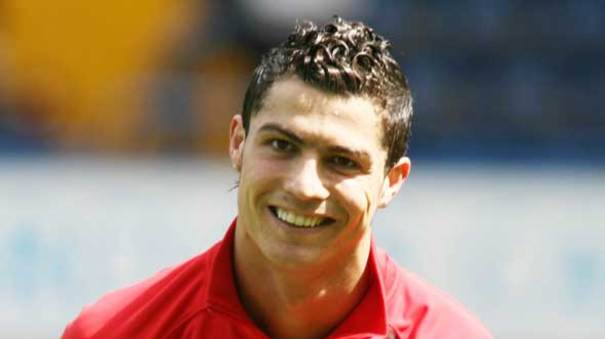 It was just two weeks ago when Cristiano Ronaldo took his frustration out on the World's press.
After missing two glorious chances in the 3-2 win over Denmark, Ronaldo seemed tense; so desperate to replicate his Real Madrid form at international level he couldn't play freely. When questioned about the Danish fans' chants of "Messi, Messi" aimed towards him, the Portuguese bit back, "You know where Messi was this time last year? You do, don't you? He was getting knocked out of the Copa America in his own country. I think that's worse."
Eight days later and as the final whistle sounded in Portugal's quarter-final in Warsaw, the £80m man once again sank to his knees, but this time in celebration.
In two games in that time against Holland and the Czech Republic he had scored three goals, hit the post on a further four occasions and almost single-handedly dragged his country into the last four of the European Championships.
Now, should he lead Portugal to a first ever major international trophy, he will have the chance to power his own legacy past his Argentine nemesis and silence those Messi chants forever.
The quarter-final was Ronaldo's favourite kind of game; another goal, another winner, another heap of accolades.
Yet, this is the fascinating contrast in his psyche. Ronaldo is a born winner; a phenomenal athlete who pushes himself to the limits time after time to better himself. However, it is hard to shrug the perception that he would be devastated if Portugal were to win this tournament by means not of his making.
In that Denmark game, when Nicklas Bendtner followed up Ronaldo's two blunders by equalising for the Danes, the camera inevitably cut to the shell-shocked Portuguese number seven, not able to believe his nerve had betrayed him on this stage. When Silvestre Varela came on to hammer home a winner for Paulo Bento's side three minutes from time, the primary feelings should have been relief and joy, right?
Well, they were amongst the entire Portuguese bench, who engulfed Varela and the rest of the team and joined in the pile-on, but Ronaldo instead took the opportunity to lie down in the penalty area and ponder what had just happened.
It was remarkably similar to a game in his first season at Real Madrid, when with Real having come from behind against lowly Almeria to level at 2-2, Madrid were awarded a penalty with 10 minutes remaining. Ronaldo's spot-kick was saved by Diego Alves but Karim Benzema followed up to hammer the ball into the roof of the net. Cue bedlam in the Bernabeu, apart from Ronaldo who still had his head in his hands from missing the penalty.
It is this arrogance that has always crowned Messi as the people's champion. Messi simply wouldn't have responded to the press pack in that way after the Denmark game, and he delights just as much in facilitating his teammates as applying the final touch himself.
But, given his individualistic nature, this competition offers Ronaldo the keys to the prize he really wants, repossession of the Ballon d'Or.
The football world was a very different place the last time he collected the accolade as the World's best player in early 2009. Ronaldo himself was still a Manchester United player, Fernando Torres was the best of the rest behind. Pep Guardiola's Barcelona had yet to win anything.
However, the one thing that matters most to Ronaldo is that three and half years ago Messi finished second. Every year since he has finished first.
Later in 2009 Messi scored as Barcelona beat Ronaldo's United in the Champions League final. In 2010 neither shone in the World Cup, but the Argentine still held the bragging rights as Barca beat a newly-acquired Ronaldo's Real Madrid side to the Spanish title.
In 2011 Ronaldo finally had his moment, scoring the winner as Real beat Barca in the Copa del Rey final. Except, just a week later Messi put on one of the all-time great individual displays to score twice and virtually dump Real out of the Champions League on their own turf.
Roll on April this year and for just over an hour there was no contest as to Ronaldo's pole position for the Ballon d'Or. His goal all but sealed his first Spanish title for Real at the Camp Nou on Saturday 21st. Three days later Messi missed a crucial penalty as Barca were eliminated from the Champions League by Chelsea, the first time in Guardiola's reign that they failed to win one of the two major trophies. The following night Ronaldo scored twice in the first 15 minutes as Real overturned Bayern Munich's 2-1 advantage from the first-leg of their semi-final.
The game eventually went to penalties and Ronaldo too misses his spot-kick under the most intense pressure, as Bayern progress to the final.
Messi then scored 10 times in the remaining five matches of the season to break Gerd Muller's all-time record for goals in a European season with a ludicrous tally of 72.
For every great deed Ronaldo has produced, Messi has been there to better him, and that was the root of the Portuguese's rant about Messi's performance in last year's Copa America. He has had his chance on his own continent and for once there is nothing he can do stop Ronaldo achieving his goal and, in his eyes, his rightful prize.
"The theme of the Ballon d'Or is something very relative. I am not the one that votes and everyone has their opinions, but I am going to be sincere, I think I am very well positioned to be able to win it or at the very least be there or thereabouts. I have had a phenomenal season. For me it is clear that I and other players of Real Madrid deserve to be nominated," he told Marca the week before the beginning of the Euros.
He has already managed to vanquish Messi and Barca once this year, now with the former out of the way he must beat the rest of that group and a few of those Real Madrid teammates to add the one thing missing from his honours list. The international trophy that will guarantee individual supremacy.
You can follow Kieran Canning on Twitter.
Related articles
People who read this story also read