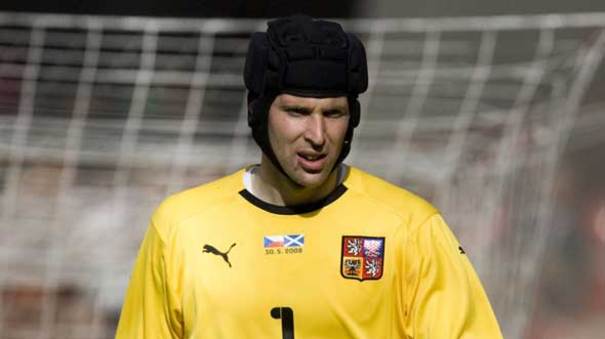 Russia four, Czech Republic one. You could see the anguish on the faces of the fans, the players and the coaching staff willing on the Czech nation.
Four days after this Michal Bilek was standing in front of a dressing room filled with players preparing to play Greece, yelling more curse words at his men than Gordon Ramsey exclaims after getting a paper-cut and informing them that if they did not produce a result they will be forced to hire Craig Whyte to manage their finances.
OK, that last paragraph may have been entirely fictional, but Michal Bilek must have drilled some serious words of inspiration into his Czech side to produce such an admirable 2-1 win over Greece after a nightmarish opening result.
The Czech team bounced back from a drubbing from Russia in style, appearing largely in control of their tie against Greece and suffering only one worrying stutter when a Petr Cech mistake handed the opposition an easy goal.
For the most part Bilek's men were impressive, and this was largely down to a brace of changes in the starting line-up. First of all Tomas Hubschman replaced Jan Rezek, meaning Petr Jirocek moved up to right wing and Hubschman filled the resulting gap in defensive midfield. This gave an extra dose of speed and strength to the Czech side as well as boosting the defence of the team with a strong tackler to play alongside Plasil.
The second change was more vital, however, as David Limbersky replaced Roman Hubnik in defence. This swap saw Limbersky play in his natural left back position and allowed Kadlec to move back to his favoured central defensive role, in which he performed sizeably better than he did in his left back position against Russia.
With their starting line up strengthened the team began to get going. Gone was the inability to hold onto possession and the unnatural desire to sprint out of position. Also gone was the slow play and worthless chunting into the box that saw the Czechs fall quickly at the hand of the Russians.
Rather, the team embraced the passing philosophy that saw them score their only goal in the opening match. Petr Jirocek again shone after moving from his usual defensive midfield role to the right win position, showcasing his roadrunning abilities and claiming a well taken goal in the process.
Theodor Gebre Selassie was another attracting attention. The right back arrived at the Euros with a heap of praise from his homeland and showed the danger he can exploit by terrorising the Greek defence in the Czech's latest fixture. Gebre Selassie displayed speedy skills as he beat his opposition to set up his nation's second goal, and the defender will be looking to do more of the same when he lines up against Poland.
Czech Republic must hold onto this form then as they prepare for their final tie of the group stage. With Greece unlikely to beat Russia, it seems the Czechs will need only a point against Poland to secure their quarter final place, but if they revert to their opening game stature it is unlikely they will manage this. Rather, the team must remain strong and avoid the kind of mistake that allowed Greece to claw the score back to 2-1 on June 12th, and if they can do this there is every chance they will get the point they need and earn themselves a last eight tie.
You can follow Stuart Kenny on Twitter.
Register here and we will send you our Euro 2012 game alerts one hour before kick off. It's good to get all the action. Online and on TV.
Related articles