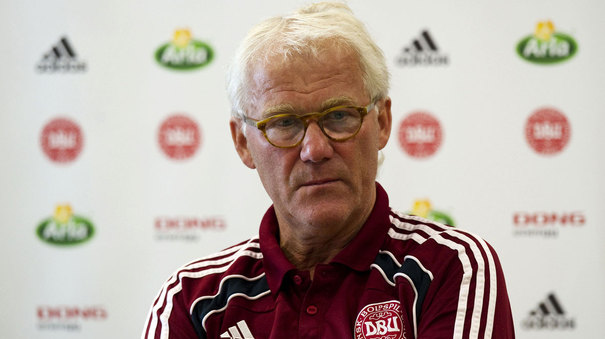 Denmark coach Morten Olsen will keep his tactics close to his chest as he prepares for the opening group game against the Netherlands.
The Danes face a tough task to qualify from Group B where they are joined by Germany and Portugal.
Despite finishing ahead of Paulo Bento's Portuguese team to qualify for the tournament, many expect Olsen's side to finish bottom of the pile.
When asked how he would set up for the game against the Dutch, Olsen told UEFA.com: "That is for the Netherlands to find out, and not for us to hand them on a plate.
"It's a game against one of the tournament favourites from our point of view, so of course the Netherlands are favourites, but that doesn't mean that we are going to throw in the towel and say that we don't stand a chance.
"We will naturally try and grab the opportunity with both hands.
"We played them two years ago and it is almost the same team as it was back then, so we know that we need to watch out for a few players. But we need to keep an eye on them as a whole because they have a great team."
People who read this story also read