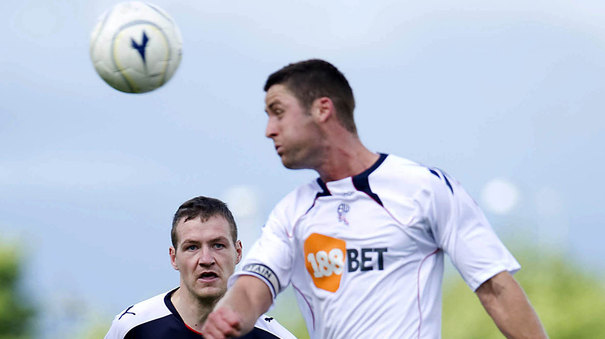 England defender Gary Cahill has been ruled out of Euro 2012 after suffering a double jaw fracture in the warm up match with Belgium.
The Chelsea star was monitored overnight before scans confirmed his hopes of making it to Poland and Ukraine were over.
Cahill, who helped the London club win the Champions League, was hurt after Dries Mertens pushed him into goalkeeper Joe Hart in the first half of the 1-0 win.
Liverpool's Martin Kelly has been called up as a replacement. The 22-year-old trained with the England players last week and was part of the group that travelled to Norway.
John Terry will also travel with the squad after being given the all clear following scans on his hamstring knock.
The news is a further blow to England boss Roy Hodgson who has seen midfield duo Gareth Barry and Frank Lampard pull out through injury.
Speaking about the challenge on Cahill, Hodgson said: "I wasn't too happy about it (the challenge).
"Unfortunate is too kind a word.
"When a striker is chasing a defender who is feeding a ball to the goalkeeper, those nudges and pushes take the defender into the goalkeeper.
"It is something if you have been a goalkeeper you take very unkindly to.
"The referee gave him a yellow card, which he deserved. Unfortunately for us, the consequences might be a lot more than a yellow card because a fracture is a distinct possibility."
Related articles
People who read this story also read