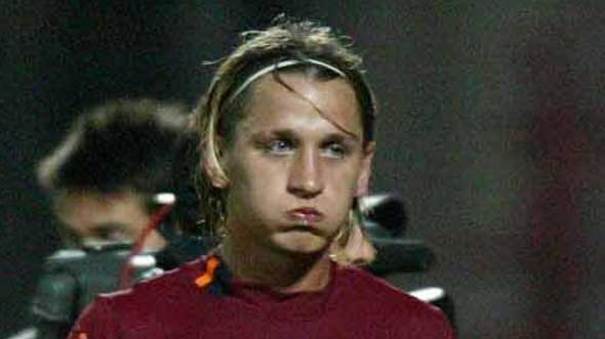 France have kicked off their Euro 2012 campaign with a point after a 1-1 draw with England.
Laurent Blanc's men showed some signs of promise, but there are also areas which they will be looking to shore up with the next match in mind.
Much of the build-up to this match focused on France's defensive frailties. Philippe Mexes and Adil Rami have not convinced French fans that they are singing from the same hymnsheet in the friendly matches prior to the tournament. This argument was again brought to the fore when Ashley Young was allowed to thread a pass through to James Milner in the first half. Milner was able to take the ball around goalkeeper Hugo Lloris, but hit the side netting, exposing the centre-back pairing in the process.
With the defensive problems in mind, it could be argued that England's best chances to score in this fixture came from set pieces. England's goal did, after all, come to fruition when a free-kick from Steven Gerrard was floated forward for Joleon Lescott to head into the net. This highlighted two problems. The first was that Patrice Evra was careless in conceding the free-kick leading to the goal. The second was that Alou Diarra was not convincing enough in marking Lescott.
France did, however, get themselves back into the match when some nice passing allowed Samir Nasri to strike from 20 yards and find the back of Joe Hart's net through some heavy traffic. Hart may have been able to do better in stopping the shot but nothing can be taken away from Nasri, who signalled a clear "ferme ta gueule" (shut your mouth) to the England bench.
The second half did not offer much in the way of entertainment, though France did seem more adventurous in going forward. Defensively things looked slightly better with Mexes saving the day relatively late in the game, sliding to stop a cross from Milner reaching its intended target.
France did bring on two substitutes but it was too late for either Hatem Ben Arfa or Marvin Martin to make any impact on the game. Adding another striker to the mix, namely Olivier Giroud, may have been beneficial given the chances which Nasri and Franck Ribery were trying to create. Mathieu Debuchy was impressive, as expected, going forward when necessary but never neglecting his defensive duties.
Going into the next match against Ukraine, Laurent Blanc will be hoping for a defensive improvement. France must also ensure that the chances being created can be converted. The last match between these two sides finished 4-1 in France's favour.
That match may have taken place in Ukraine but the stakes are much higher in this coming match, with the home crowd unlikely to give the French players too much of a warm welcome back to the country.
You can follow Jason Milligan on Twitter
Related articles