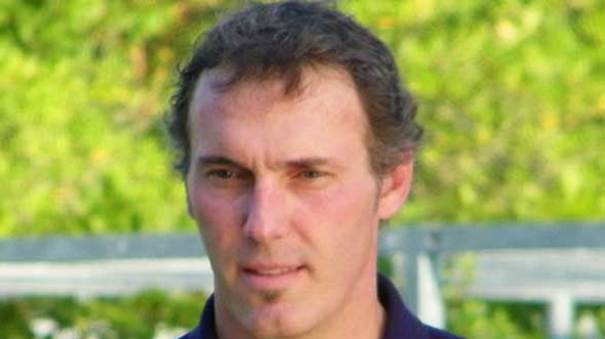 Over the years, France has produced some tremendous footballing talents.
This looks set to continue into the future with several clubs across Europe now looking to the French leagues when scouting for new players.
That being said, it is still likely that France will be underestimated when it comes to the Euros in Poland and Ukraine this summer.
Coach Laurent Blanc has done a great job in restoring faith in the national side following the debacle of the 2010 World Cup in South Africa with Raymond Domenech. Over half of the squad called up by Blanc for this coming tournament play their club football in France, showing that the head coach has faith in Ligue 1 to produce talent capable enough of representing the country in international competition.
Looking at the squad as a whole, there are a number of names with which people will be familiar. Franck Ribery joins the squad on the back of a Champions League final with German side Bayern Munich. Karim Benzema has performed to a decent level for Spanish giants Real Madrid since his big-money move from his hometown side Lyon in 2009.
Premier League fans will be tracking the progress of Manchester City duo Samir Nasri and Gael Clichy during this summer's tournament, while Patrice Evra, the Manchester United left-back, brings experience to the side.
However, there are also a number of players of whom the casual fan may not be aware. Some of these have been linked with summer moves away from their domestic clubs in France to Premier League sides, where they hope to make themselves known to a bigger audience. They will certainly see Euro 2012 as an audition in looking to further impress any interested parties.
One such player is Sochaux midfielder Marvin Martin. Martin has been linked with clubs in England since impressing during the 2010-11 campaign in Ligue 1. The diminutive midfielder amassed a total of 17 assists in helping Sochaux to a fifth-place finish. Sochaux flirted with relegation for the majority of the season before managing to stay up with a victory on the final day.
Martin is able to pick a pass as well as having a good passing range. He may not be a key player for France in this tournament but has performed well when called upon, especially during his debut for the national side where he struck two goals and assisted with another in a 4-1 win over tournament co-hosts and group rivals Ukraine.
Olivier Giroud is a player whose profile has risen dramatically over the past season. The 25 year-old striker netted 21 goals in helping Montpellier to their first Ligue 1 title last season, a goal haul which has alerted a number of top European clubs. Karim Benzema may be Laurent Blanc's trusted number nine, but pairing Benzema with Giroud over the course of the tournament would leave defenders quaking in their football boots.
Lille's Mathieu Debuchy is expected to be France's starting right-back for Euro 2012. It has been debated that this is solely due to Arsenal's Bacary Sagna missing the tournament through injury. Debuchy did, however, have a solid campaign for Lille in Ligue 1 and will be looking to cement the starting role for future matches with the national side.
Rumours had suggested the player had been tracked by Manchester United during the January transfer window this year, but it is Newcastle United who look most likely to submit a bid this time around.
These are just three of the 23 players who will be looking to be part of history for France in Euro 2012. France may have been seeded fourth when the group stages were being drawn, but recent form and a good attitude in their approach to the competition has seen them emerge as group favourites. The test for France will come in the shape of impressing against the lesser opposition in the group as well as being able to kill off games effectively.
Some may say that the omission of Yoann Gourcuff is a surprise. Gourcuff, however, did not perform at all well for Lyon over the course of the Ligue 1 campaign last year. It could be argued that his inclusion in Blanc's initial list was down to reputation rather than merit. Blanc knows Gourcuff from their time at Bordeaux and will have had this in mind when pre-selecting him for the tournament. Gourcuff's final chance to shine came in the friendly match against Iceland, but he was substituted with France 2-0 down after having not played well. France then went on to win the match 3-2.
Only time will tell how well these players will do for France this summer, or indeed how big a role they will play in France's progression during the tournament. These players ensure that Laurent Blanc has strength in depth available to him and the quality to call upon throughout.
Jason Milligan is a regular contributor on French football. He regularly writes for French Football Weekly and you can follow him on Twitter
Related articles