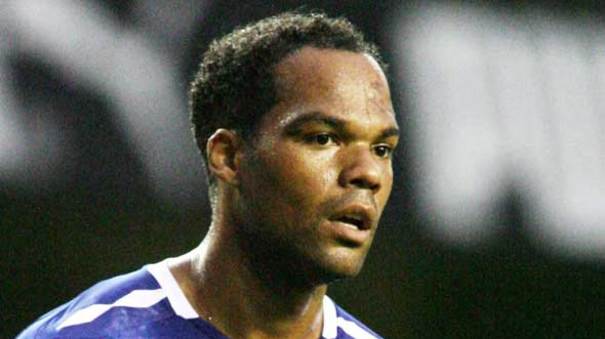 Only an Englishman could find sending out our weakest side for 20 years to a major tournament a source of optimism.
The fact we are without our best player for the first two games and have also been denied another four of our starting 11 due to injury seems to signal to some that this may be our year, a phenomenon that only leaves me baffled. No expectations? England ALWAYS expects.
It's these exact people who pin all their hopes on winning the lottery to bring them success, as that's exactly what the aforementioned theories add up to. "If Greece and Denmark can do it, so can we!", they say, in their myopic belief that lightning can strike thrice. Well, it would hardly shock the world if we did win Euro 2012, but is there any chance "they" might be right?
On this showing "they'" might have a case, as we set about our assault on Spain's title with a defensively defiant display and this wily old fox, Roy Hodgson, might just have got it tactically right. As per usual, we gave up the lion's share of possession but this time it was deliberate. Okay, so we still wasted the ball at times but there was a distinct difference about our play compared to how we approached cup football under previous managers.
In past tournaments we have stood toe-to-toe with opponents we were supposedly equal or superior to and that was our mistake. We moved round the pitch at a hundred miles an hour when we attacked but were thwarted by teams who merely let us pass the ball in front of their well-packed defences. Then, when we lost possession we'd chase down the more technically well equipped opposition who would simply pass the ball around us and pick us off like we were an American president driving around Dallas in a topless car. Like I said, this time was different.
Our surrendering of possession was an exercise in control. We allowed them to have the ball in positions that weren't going to hurt us. We contained their play to the extent that clear cut chances were kept to a minimum. The only problem being that in playing this way, you have to be error free and even the slightest misjudgment or wrong positioning by the defence, like the French goal last night, will be punished by quality opposition.
The commentary team were quick to question Joe Hart's efforts in attempting to stop Nasri's shot but like most pundits, they just don't know goalkeeping. The myth that a keeper should never be beaten at his near post has reached Loch Ness-sized proportions and anything that goes in at his short side is lambasted. Power, deviation and an unsighted 'keeper can contribute to it. It happens.
Our intent was clear from the outset. Be clever with your closing down, don't make any unneeded headless chicken-like runs and most important of all, make sure we break on them quickly and efficiently when we win the ball back. But for finding themselves four or five yards too deep at France's equalizer, Roy Hodgson's tactics worked perfectly well.
Ultimately, the workload put on players, especially Scott Parker, took it's toll towards the final stages of the game, but not so much that it should effect them in the next. To the absolute dread of the English public, Jordan Henderson was introduced to the game with no ill effects, so if anything this should be seen as a small victory for Roy Hodgson. Defensively we looked sound. Lescott perhaps showed some naivety in taking too many chances when playing out from the back but not once was the name of Rio Ferdinand mentioned in commentary, another plus for the manager's judgement.
The introduction of Alex Oxlade-Chamberlain was a breath of fresh air into the lungs of a squad that had become stale and staid and it was pleasing to see Roy wasn't just bringing him along for the experience, as Sven did with Walcott in 2006. There's no experience like playing games and The Ox will only gain strength from his performance against the French. Probably more surprisingly, it was his ability to string coherent, well spoken sentences together in his post match interview that impressed me as much as his twinkle-toed flight of feet. There's hope yet that we won't see him arrested outside a nightclub or stuck to the arm of a TOWIE cast member in Marbella.
We all know that supporting England comes with small print. The contract says in big letters "WE WILL SUPPORT YOU FERVENTLY AND FEVERISHLY FOREVER MORE", but in the microscopic lettering at the bottom of the page it reads "Unless you reach the semis then all matter of rage and damnation will be showered upon the players responsible."
The noose has been left to gather dust for another few days at least, but it has not been packed away in its box just yet. The biggest test, on paper, may have been satisfactorily passed but the next two games will require a more attacking edge and creative nous if we are to progress, and that will prove to be a greater test than that of an averagely ineffective French side. Defiant dogged defence we can do, but when it comes to creativity we are usually left wanting.
Sweden will prove as difficult as ever to beat and in Ibrahimovic they have something we don't; a genuinely world class striker. And whilst Ukraine are not to be feared, the wave of nationalistic pride that is backing their team cannot be underestimated, especially since Shevchenko seems to be enjoying an Indian summer in the December of his career.
So, what about England's performance and prospects for the next two weeks? Well, in the almost famous words of an old manager of mine, "The operation went well and the patient is in a stable condition." Six out of ten so far but we're not out of the Ukrainian woods yet.
You should follow David Preece on Twitter
Register here and we will send you our Euro 2012 game alerts one hour before kick off. It's good to get all the action. Online and on TV.
Related articles
People who read this story also read