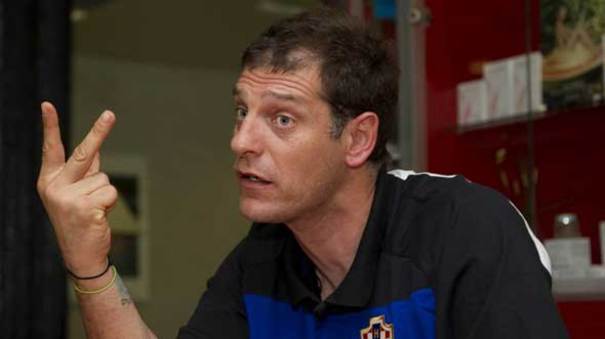 Ah the Euros, where two back-to-back games in a night just aren't enough.
Where unexpected heroes are made, built up and promptly transferred to endure ultimately disappointing careers at Aston Villa; where countries from Eastern Europe are always "dark horses", in spite of their rich history in the tournament, where pundits can embarrass themselves by dismissing the quality of a player who has won more titles in the last decade than Manchester United.
Ah. Bliss.
Opening ceremonies are usually awkward occasions at best, as whichever commentator has drawn that particular short straw struggles to explain why the giant balloon locust represents the struggle of the workers, or why the "dancing" of several thousand locals embodies the pathway to enlightenment. This year's was as pointless as usual, but mercifully short. Like this sentence.
Greece and Poland was guaranteed to be a boring game, wasn't it? All pundits were convinced that this would be soul-draining. But, aha! It wasn't anti-football. It wasn't even uncle-football, it was a pendulous, thrilling match that was quite easily the greatest opener to a major tournament since Argentina v Cameroon in 1990.
Poland took the lead through a Robert Lewandowski goal and could quite happily have added a couple more, particularly as Greece's goalkeeper – twirling magnificently in a gold lamé top – was swinging more missed punches than a WWE contest.
Sokratis Papastathopoulos is a surely a literal Greek translation of Angus McToot, so easily does the name typify lazy stereotypes of a country, and to make things worse for Greece he got sent off.
Then it all went magnificently right for them. Five minutes after his half-time introduction, Dimitris Salpigidis scored the kind of equaliser that didn't so much pull down the pants of Poland, as calmly showed them their own stolen belt before their trousers fell down. Greece suddenly got some confidence and when Wojciech Szczesny got sent off and gave away a penalty, it needed a Przmeyslaw Tyton save to deny the Greeks an unlikely win.
Russia were the most impressive of all the nations in week one, beating the Czech Republic 4-1. Star of the show was the slightly-less-than-extravagantly named Alan Dzagoev. The CSKA midfielder provided two of the Russian's four goals, with the others provided by Gary Shirakov and Davie Pavlyuchenko.
The Netherlands were one of the pre-tournament favourites, but must now feel the probing icy finger of the footballing Grim Reaper, as they lost 1-0 to Denmark in this year's Group of Death, or "Grupo de la muerte" as I like to use, particularly in a cod-Mexican accent.
Despite dominating possession, passing the ball around with intent, the Dutch couldn't find the net. There was plenty batting of eyelids and maybe even a stolen kiss or two, but it was Denmark who looked to be The Big Sexy.
Although named after a medieval witch's eatery, Michael Krohn-Dehli was the most impressive player on show, getting back and forward, irking the Dutch defence with his directness and scoring a goal that was such a triumph of will and simplicity that even us Scottish fans could appreciate it.
The modern rules of football writing dictate that it is completely unacceptable to suggest Germany could ever be efficient and workmanlike in a victory. Ho-hum, well we fly in the face of such legislation. The opening win over Portugal had more labours than Kerry Katona. You half expected Andreas Brehme or Steffan Effenberg to appear at half-time. It was like suddenly discovering that Yogi Loew wears socks 'n' sandals, but still (ahem), the German machine is up and running.
Tactics fetishists were able to froth themselves into a sticky mess when Spain deployed a striker-less system against Italy. The Italians, lining up with I-don't-believe-it-it's-a-sweeper-system, were actually the better side for large parts of the game. Antonio Di Natale, 79, scored a deserved opener for Italy before the revolving, we-are-legion midfield of Spain produced an equaliser through Cesc Fabregas.
Ireland knew that they would probably need something against Croatia, who are still led by grunge's own Slaven Bilic. When you build your reputation on defensive stoicism it is a bit of a let-down when you give away a soft opening goal after a couple of minutes. Mario Mandzukic threw his face at a poorly cleared ball to give Croatia the lead.
Still, as any pundit will tell you, Ireland are made of stern stuff, have a lot of grit in their team and will never give up. Sean St Ledger got an equaliser, only for Nikica Jelavic to restore the Croatian lead before half time. Mandzukic added a third via the head of Shay Given.
When Andriy Shevchenko made his debut for Ukraine the European Championships was contested between The Roman Empire, western Pangea, the Goths and that village that Asterix lived in. For a player who "didn't quite do it in the Premiership", he's alright, isn't he? I guess he'll just have to look back on the six league titles, Champions League winner's medal, 109 caps, Ballon D'Or and numerous domestic cups when reflecting on his career, rather than two seasons at Chelsea.
There were flashes of brilliance from Zlatan Ibrahimovic, the man who has never fulfilled his career, despite eight league victories and 188 league goals in three different leagues with five clubs in nine years, including a goal. However, it was the hosts who took the spoils, winning 2-1.
Whether the campaign is deemed a success or not is one thing, but there can be no doubt that Roy Hodgson has successfully rebranded Team England. There's a certain irony to the fact that a man who has tasted success all around Europe, has a history of unifying underperforming individuals and is generally believed to be "just what is needed", is the one who is perceived to have dampened expectations.
It was not pretty, but England can be moderately pleased with their efforts against France, holding on to a 1-1 draw with a buttock-clenching stubbornness that has been absent in recent years. France weaved pretty patterns and held the ball well, but they were limited to half-chances.
As the French would say, 'bof'.
People who read this story also read