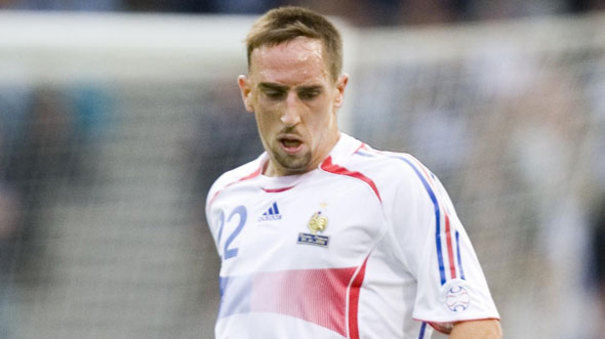 **"All good things must come to an end". This is exactly what springs to mind when thinking of France's 23-match unbeaten run, which has come to a screeching halt in rather unceremonious fashion against Sweden in the final group match of Euro 2012. **
Laurent Blanc's troops have, however, set up a quarter-final date with reigning champions Spain.
France's approach to this fixture did not differ greatly from the first two matches with the shape and mentality remaining the same. The downfall was in the defence. From the outset, Sweden looked to break with strength in an attempt to unsettle France's unsteady centre-back pairing of Philippe Mexes and Adil Rami. This seemed to work early on in the match, with a number of chances falling to the Swedes and obviously came to fruition with two goals in the second half.
It has to be said that France did create plenty of opportunities going forward in this fixture but to no avail. The side were once again unable to take advantage of the opportunities falling to them with Franck Ribery seemingly slipping into the form of old which saw him vilified by sections of the French support. Frustrated in the second half, the French made attempts to shoot from distance which did not trouble Andreas Isaksson in the slightest.
As the match went on, there seemed a need for change in the French attack though substitutions were made too late in the game to make much of an impact. When France broke with perceived promise, there were not enough French bodies in the Swedish box to make an impact. This screamed for the introduction of in-form striker Olivier Giroud, again brought on too late to find his footing in the match.
France march on to the quarter-final stage of Euro 2012 where current holders Spain await. This brings up the tactical and slightly comical possibility of Spain potentially playing without a striker once again, against a France side who apparently have no defence. Fans may look to the fact that Philippe Mexes is suspended for this coming fixture with optimism, meaning that a change in defensive personnel will be forced upon Laurent Blanc. Arsenal's Laurent Koscielny is expected to be the man called upon to shore up France's defensive woes.
Pundits may have named France as the competition's dark horses. On tonight's performance, it seems they could be show-jumping their way out of the tournament.
Jason Milligan writes for French Football Weekly. You can follow him on Twitter.
Related articles
People who read this story also read