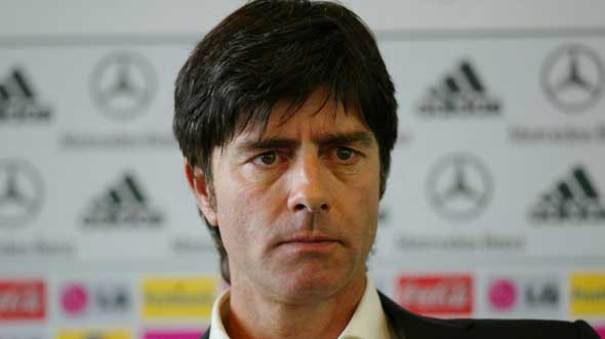 German coach Joachim Loew does not believe too much can be read into the 5-3 humbling his team received at the hands of Switzerland.
An Erin Derdiyok hat-trick helped put Germany to the sword as defensive fragilities were ruthlessly exposed by a fresh looking Swiss side.
However, their manager has put the performance in perspective and thinks that lessons have been learned ahead of the tournament's kick off.
Loew told Bundestrainer: "Of course the result is annoying, because we made a lot of mistakes.
"We've gt some work to do, but we were aware that this test would not be easy.
"I don't want it taken as an excuse but we have trained a lot in recent days. The Swiss were fresh and had very good energy levels.
"Many things didn't work out for us but I am not that worried because I know that we will definitely improve in the next two weeks. We will be ready to get into the fast lane."
Germany face Israel on Thursday in the final match of their preparation for the European Championships.
Related articles
People who read this story also read