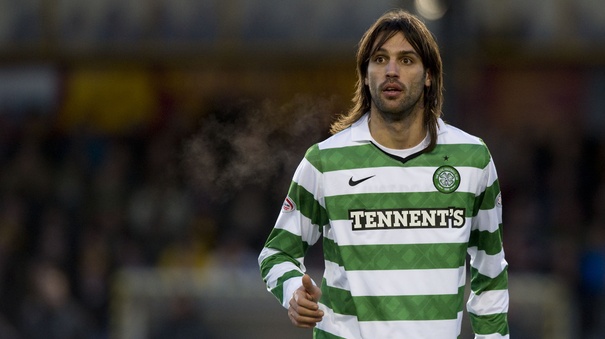 Georgios Samaras wants to give his troubled country a reason to celebrate when they take on Germany in the Euro 2012 quarter-final.
Greece defeated Russia to pip the Group A favourites and secure a last-eight match with Joachim Loew's much-fancied Germans.
The Celtic striker believes the team has completed their main aim and now wants to bring some smiles to his troubled homeland.
Speaking to the UEFA website, Samaras said: "We don't play for ourselves, but for 11 million people who are hoping for us to do something worthwhile, so that they can get out in the streets to celebrate.
"We managed to do that against Russia and that's what we will try to do again this Friday."
Asked if the Greeks would have preferred an easier draw than Germany, Samaras said his country were capable no matter who they faced.
He said: "We are among Europe's eight best teams and have no preferences.
"We achieved our initial goal and we are not stressed about what happens next. We are here to enjoy ourselves.
"If we qualify, it will be a dream come true. But let's not compare this team with the one that won in 2004."
Related articles
People who read this story also read