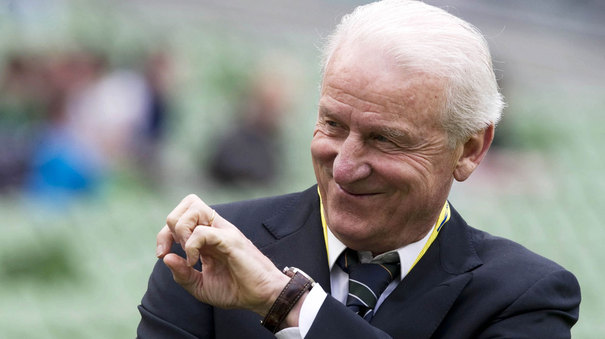 Republic of Ireland boss Giovanni Trapattoni says there's no chance of his team under-estimating their Euro 2012 opponents.
The Irish have been placed alongside Spain, Italy and Croatia in Group C of the competition in Poland and Ukraine.
World and European champions Spain are favourites to retain the trophy while prior to 2010 the Italians held the title of world champions.
Speaking from Ireland's training base in Montecatini this evening, Trapattoni knows his side face a tough task.
He said: "Spain are world champions, and we know the two most famous teams in Europe are Real Madrid and Barcelona and that the players in the national team mainly come from those two teams.
"They are the favourites. In each department - in defence, in midfield and in attack - they have amazing players.
"We know Italy and, despite what we have heard in the past few days and despite the result from Friday, Italy is a nation and a team that has always achieved good results.
"They are very creative and they have players who are used to playing at a very high level, and this means they have a very strong background, so the match last night, I wouldn't base anything on that.
"Croatia are unpredictable because when we think of these nations who were originally part of Yugoslavia and now are independent, they are living a second life and they are very, very strong."
Ireland's first game of the tournament is against Croatia on 10 June before facing Spain in Gdansk four days later.
Then they face the 73-year-old's home country Italy, who have failed to beat them in their last three meetings.
Assistant boss Marco Tardelli said: "We played a friendly game against Croatia in Dublin and we saw that they are a very good team. [Luka] Modric as a player is a little bit like [Andrea] Pirlo.
"He plays a little bit more up front than Pirlo does and he is very fast. I am very scared about Croatia."
He added with a smile: "But I already have a plan: we draw against Croatia, then we win against Spain and then we win against Italy and we qualify from the group."