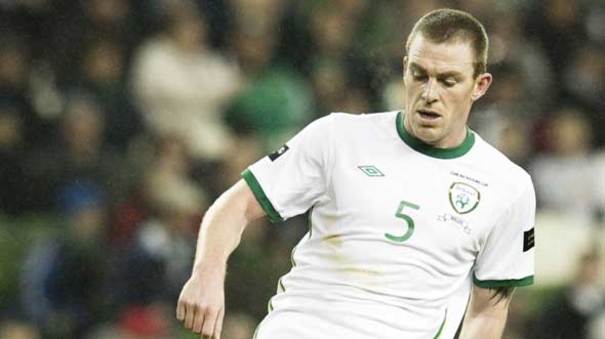 Ireland didn't look like a team that were unbeaten in 14 games prior to last night's crushing defeat against an excellent Croatian side in Poznan.
They certainly didn't look like a team who had kept nine clean sheets during that run. Their usual rock-solid defensive qualities went missing for large parts as the impressive Croats dominated and thoroughly deserved their win.
After losing the early goal, Ireland regrouped and found the much-needed equaliser from a set-piece. In all honesty, set-pieces looked like our best hope as we lacked that cutting edge. Nikica Jelavic's controversial goal on the stroke of half time was the major turning point in the game.
Should the goal have been allowed to stand? Having watched it a couple of times, I feel the correct decision was made, but who knows? The debate of whether it should have been allowed will continue all over the country today. I honestly couldn't answer with 100 per cent conviction to whether it was a goal or not. Surely something can be done to clarify the offside rule and eradicate the massive grey area that currently exists?
The second half started as the first ended, and with Luka Modric strengthening his grip on the game, Croatia soon found their third and were cruising to victory. Ireland should have had a penalty when Robbie Keane was hacked down, but to say that it might have cost us a chance of getting something from the game would be seriously clutching at straws.
I can only imagine how the Irish players will be feeling today – there is no worse feeling in football than losing, but to lose playing for your country at a major finals must be soul-destroying.
That is why it is so important that players like Robbie Keane and Richard Dunne pick up the rest of the players for the Spain game. The draw between Spain and Italy gives us slight hope and when there's hope there's a chance.The Irish are known for their fighting spirit and there is absolutely no chance we will give up without a fight.
What we must do against the Spanish is be brave. I'm not talking about throwing your body in front of a goal-bound shot. I'm talking about being brave when we have the ball. We know Spain are going to dominate possession and there will be long periods throughout where we won't get a touch of the ball, so when we win it back it is so important we keep it.
The players need to be brave and give each other options and be willing to take the ball in tight situations. There is no point working your socks off to get the ball back only to gift it back to the other team. If Ireland can do this and frustrate Spain at the same time they might just be able to get something from this game.
It's a big ask, but nothing is impossible. It would be a just reward for the thousands of Irish fans who have travelled to Poland, supported and sung their hearts out even after the final whistle went last night. They are an absolute credit to their country and hopefully the team can repay their loyalty and dedication with a positive result against Spain.
David van Zanten will be giving us his thoughts on Ireland's progress throughout the tournament. You can follow him on Twitter
Related articles
People who read this story also read