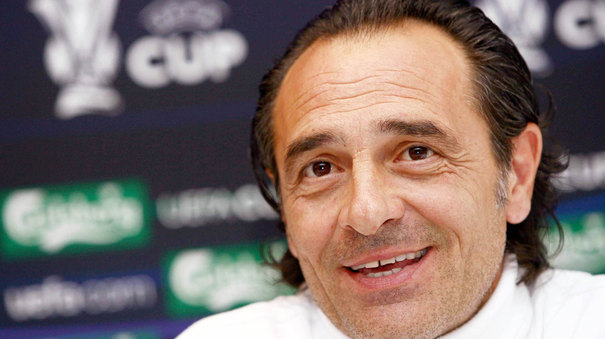 Italian coach Cesare Prandelli has thrown down the gauntlet to Mario Balotelli, and challenged the controversial striker to show his talent.
The Manchester City player has had a tumultuous season on and off the pitch, featuring on the front pages of the tabloids as often as he did the back.
Prandelli believes that the Euro 2012 tournament will provide a platform for his young striker to show the positive side of his character.
He told the official FIFA site: "In my opinion Balotelli has to see it as an extraordinary opportunity for him and for the national team.
"It's time for people to write about what he does on the pitch and not what he does off it."
The former Fiorentina coach played down Italy's hopes of winning the tournament in Poland and Ukraine, and hopes they can simply improve on poor recent performances.
He continued: "We are not expected to win the European title, but I would say that the Italians know how to surprise people.
"I would at least like to have a team that brings a smile to people's faces and get people to say we did a good job."
Prandelli took the Italian job in 2010 after spells at Fiorentina, Roma and Parma.
Related articles
People who read this story also read