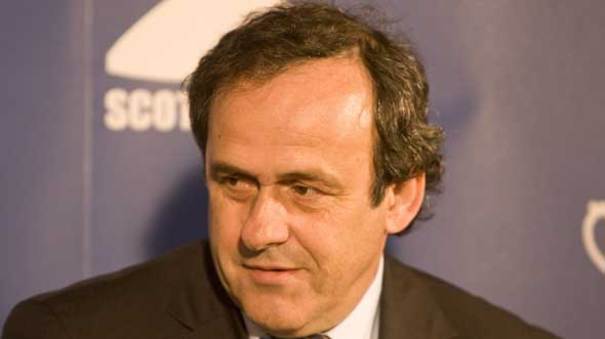 Referees at Euro 2012 have been instructed to stop and even suspend matches that are disrupted due to the racist abuse of players.
Officials have been given special instructions to deal with any incidences of racism, amid fears that players may be targeted by sections of the support in Poland and Ukraine.
Michel Platini said that referees will be encouraged to use the powers to "temporarily stop the game and finally cancel the game if this racism keeps rearing its head."
He continued: "There is more and more nationalism in Europe. You can feel this at any number of football matches. There are some big worries, but a lot has been done (in the host nations) thanks to football."
That statement was echoed by head of referees, Pierluigi Collina, who stated: "Referees have a protocol so they know what they have to do. The referees are ready."
There has been increasing scrutiny on the issue of racism at the Euro 2012 tournament, with the BBC screening a documentary highlighting the issue in the host countries.
Italy striker Mario Balotelli has also suggested that he will take drastic action if confronted with racist abuse, suggesting he would "go to prison" if abused on the street and that he would walk off the pitch if subjected to abuse on the field.
However, Platini suggested that players should not take matters into their own hands, and must defer to the referee if there are instances of racist abuse.
He insisted: "It's not the players, like Mr Balotelli, who are in charge."
Related articles
People who read this story also read