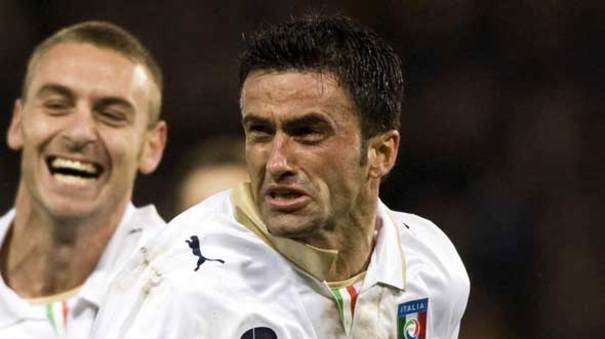 Swimmingly is not an adverb that would describe Italy's preparations for Euro 2012.
The reality is exactly the opposite as match-fixing scandals, suspicious payments, injury and a friendly defeat threaten to end the Azzurri's campaign before it has even begun.
Following the revelations that Zenit defender Domenico Criscito was implicated in the ongoing match-fixing scandal, and Juventus goalkeeper Gianluigi Buffon's €1.5 million payment to a Parma tabaccheria – cigarette shop and bookmaker – the Italian media spent more time questioning the integrity of the players than building up to a major football tournament.
Leonardo Bonucci's inclusion in the squad sparked debate as he has also been mentioned in connection with the match-fixing scandal, but has not as yet been officially notified he is under investigation, unlike the expelled Criscito.
These questions prompted Cesare Prandelli to admit he would have no problems leaving the Euros, saying: "If they would say to us that for the good of football the national team must not go to the Euros, it would not be a problem."
Not exactly the message you want coming from your manager, but a message that had to be conveyed to the media, who were suffocating the side and ultimately damaging a squad who need to be fully focused on the task at hand.
On the football field, the Azzurri had two pre-tournament friendlies arranged with Luxembourg and Russia, which added further setbacks.
The match against Luxembourg was cancelled following a 5.8 strength earthquake hitting Parma the day before the game. Next came the one and only test, against Russia.
Anticipation was high, the entire country was looking to the players to show the media that they were united, and they were ready for an assault on the European Championships. In fact, nothing could be further from the truth.
The Russian goalkeepers were rarely troubled: of 22 shots, only six were on target. Russia were allowed free rein in midfield and Italy's defending was, well… not Italian.
Three of the back four, Andrea Barzagli, Leonardo Bonucci and Christian Maggio, were culpable for the goals. There seemed to be little understanding and, ironically, the only man who came out with any credit was Federico Balzaretti, who was only starting because number one left-back Criscito had been removed from the squad.
Injuries have since stalled preparations even more. Gianluigi Buffon hurt his shoulder in the match, though he has since been passed fit. Barzagli is likely to miss the tournament with a calf problem and Andrea Pirlo has a slight thigh issue. One positive is Giorgio Chiellini, who looks likely to be ready for the opening game against Spain on Sunday.
There have even been suggestions that Italy will line-up 3-5-2 against the current World and European champions, with midfielder Daniele De Rossi operating as a centre-back. It must cause alarm among the fans when Italy are completely changing formation days before their first match, whilst playing a key player out of position. As such, the other options available must be deemed unfit for the job.
A few days ago, Prandelli told the official UEFA website, "To be honest I am really curious to see whether or not we have a side good enough to do something at this tournament.
"I have no objectives whatsoever. Qualifying for Euro 2012 was our objective.
"Since then we have had the odd injury problem and the odd player who didn't quite live up to expectations and it has left us wondering whether or not we can both play in a certain way and be major players at this tournament,"
Sentiments a disenchanted Azzurri fan can only agree with.
David Schiavone is the editor of Forza Italian Football. You can follow him on Twitter
Related articles
People who read this story also read