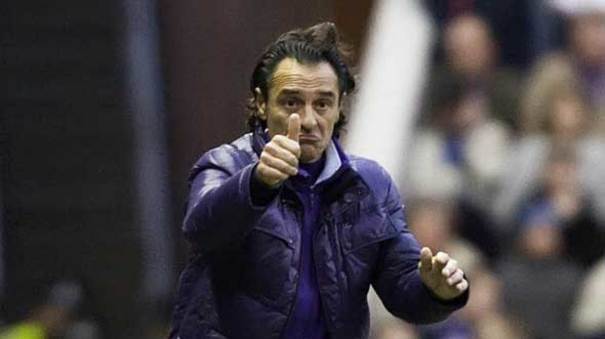 "I'm very bitter, I didn't believe this would happen with peoples who are proud of their spirit of fair play." The words of Italy goalkeeper Gianluigi Buffon eight years ago after the Azzurri were eliminated from Euro 2004.
Back then in Portugal, an Italy team managed by Giovanni Trapattoni slumped wistfully out of the tournament, doing so in the cruelest of circumstances.
Following 0-0 and 1-1 draws with Denmark and Sweden respectively, the Azzurri knew that if both Scandinavian sides drew 2-2 in their final group match, then whatever happened in the corresponding game between Italy and Bulgaria would be rendered obsolete.
Low and behold, the Swedes and Danes played out a thrilling draw at the Estádio do Bessa Século XXI in Porto – final score 2-2. To add more typically Italian theatre to the piece, the Azzurri were being held by Bulgaria in Guimarães before Antonio Cassano struck a 94th minute winner; a goal he and an entire nation watching thought had won them the game and ensured qualification. As it was Denmark were winning 2-1.
Unbeknown to them, Mattias Jonson also scored a late goal. His 89th minute equalizer for Sweden ensured passage to the next round for both sides in Porto.
Upon hearing the news, a distraught Cassano broke down in tears, while a nation cried 'fix'. FIGC (Italian Football Federation) president Franco Carraro lambasted the two sides stating, "There is no doubt that the way the Denmark versus Sweden game developed shows that the two teams were aiming for a draw. Of course, proof of that is hard to find."
Proof was indeed hard to find, and nothing came of the so-called 'biscotto' – a term which comes from an ice cream brand, where ice-cream is sandwiched between two biscuits which don't touch each other, yet squeeze out the semi-frozen third party, in a manner of speaking.
However, just like any tasty treat, when you get a taste for it, you always go back for seconds and that could well happen on Monday evening in Gdansk, where Spain take on Croatia.
In reality Italy have no one but themselves to blame. They were accorded a number of chances to kill the game against Croatia on Thursday. Claudio Marchisio, Mario Balotelli and Antonio Cassano all should have had goals in the first half.
Yet they came unstuck. Tiredness has been one factor that has been used to explain the loss of impulse so evidently seen. Cassano is clearly unable to last 90 minutes, Andrea Pirlo, while still oozing class, cannot hold the midfield on his own as he used to and thus needs to enforcer types to help carry his workload, of which Thiago Motta just cannot last the pace.
This then bring you to Cesare Prandelli's formation. The 3-5-2, which worked so well against Spain when used in a defensive manner, can also be manipulated to form an effective attacking weapon. So why were Christian Maggio and Emanuele Giaccherini so impotent going forward?
The latter was also struggling defensively and even though Giorgio Chiellini has been deemed the culprit for Croatia's goal, I would argue that in fact Giaccherini should have been between Mario Mandžukić and the goal, and at very least in a position to make some kind of challenge.
He was in a position to see right across the line of defence and unless afflicted with some kind of visual impairment, he will have clearly seen his Juventus team mate out of position thus leaving Mandžukić isolated.
I could go on further in regards to the substitutions made but I will save that rant for another day.
So as Italy trudged off the field in Poznan and calculations were being done as to likely ramifications of the result, Spain demolished Ireland 4-0 in Group C's other match. Producing a number of outcomes, but only one that matters – If Spain and Croatia draw 2-2 in Gdansk on Monday they both go through to the quarter-finals, knocking the Azzurri out of Euro 2012.
Whether or not you believe the two nations in question will collude to 'fix' the result is entirely up to you. It is possible; you only have to go to Italy to see that.
And how ironic that the Azzurri could well exit the tournament amid a 'match-fixing' scandal.
One sliver of hope came from Slaven Bilic who said, "Even if we have a chance to do it, we wouldn't even consider it. I can tell the whole of Italy that, no way."
Nevertheless, I shall leave the final word to the Corriere della Sera: "We must depend on the correctness of others. Having been burned once before, we are entitled to be fearful."
David Schiavone is the editor of Forza Italian Football. You can follow him on Twitter.
Related articles