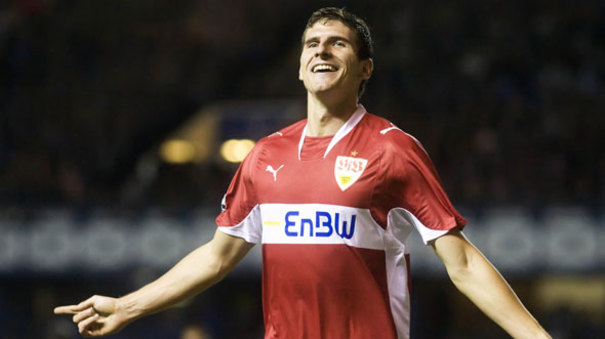 Tonight we feast upon an international spectacle as Germany take on the faltering might of Holland in their second Euro 2012 fixture.
Germany will be playing in the hope of qualification for the second round of the tournament, and to build upon their laboured win over Portugal last Saturday.
This rivalry, once famous for the mutual hatred between the two sides, now sits in the hearts of both nations as a testament to the strength of their own teams in this ultimate test of not only nerves, but true quality – virtues either side have yet to thrive upon in this summer's competition.
Portugal, a nation few favoured as anything more than a quivering chew toy for the Germans and Dutch, revelled in the prospect of a huge upset in the coming tournament and came close on Saturday. The very fact that a team full of continental stars such as Cristiano Ronaldo, Nani, or Pepe could be considered a poor side is a testament to the craze that surrounded Holland and Germany prior to the competition. A level of hype that cost Holland their first game, as Germany almost followed suit.
Now we welcome the prospect of both over-hyped nations clashing in a spectacle which promises to not only define one as the pretender, but the other as genuine contenders for the competition.
Germany are likely to stick with the same defensive system that allowed them to scrape past Portugal, with debutant Mats Hummels expected to sit in the middle of defence alongside Badstuber, with Lahm and Boateng on either flanks.
Holland's out and out right winger, Arjen Robben, is likely to soak up most of his sides' forward play and Low is expected to tackle this with Lahm – a team-mate of Robben's at Bayern - featuring on the left hand side once more, in the hope of predicting much of the winger's movement.
Saturday's opening tie against Portugal was supposed to herald in a new age for the German national team as they overcame one foe after another with their attacking football, on their way to European domination. As of yet, such football has yet to materialise as Germany's midfield found itself stretched and unable to perform the intuitive plays that had come to define the national team throughout the last World Cup.
That responsibility falls upon a midfield which will likely pick itself. There is, however, a backdrop of rumbles and groaning after Podolski and Muller's performances in the opening match against Portugal, where neither offered a great deal going forward. In their defence, the inclusion of Mario Gomez at Miroslav Klose's expense – a penalty box striker in favour of a more complete forward – was always going to make it difficult for the two wingers to play the ball amongst the front line. They'll have to think up new ideas if they're expecting to continue starting for Germany.
The three-man heart of this side – Schweinsteiger, Khedira and Ozil – are all pivotal to the make-up of the team and the manner in which it plays football, but the two wide men are slightly more expendable, especially with the wealth of options on the bench. If any changes are to come, I'd expect them in the form of Schurrle or even Reus in favour of the aforementioned wingers.
Up front, Mario Gomez is expected to continue his reign, as the Bayern striker looks to prolong his imposing goal-scoring at the expense of the shaky Dutch backline. His critics will point out that Germany's fluid passing does struggle when he starts, yet his sheer ability to score goals has so far proved invaluable to the side.
Against Holland, Germany not only have an opportunity to pick up three more points, but the prospect of repaying some of the excitement that the footballing world had instilled in them. This fitting rivalry sits on their road to success as not only a barrier which they must find a way past, but a test to prove their worth as legitimate contenders.
Stefan Bienkowski is the editor of Bundesliga Football. You can follow him on Twitter.
Related articles
People who read this story also read