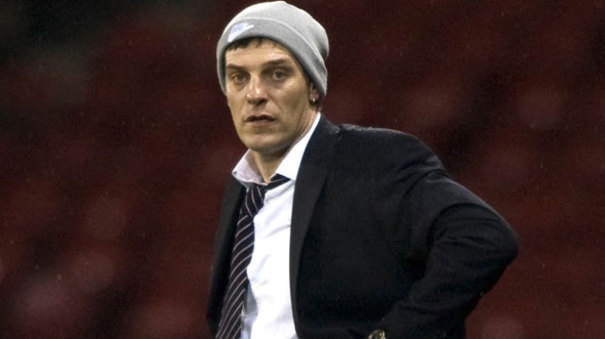 So long, then, to the Republic of Ireland. We hardly knew ye.
Giovanni Trapattoni's team, a side drilled in organisation and stoic defence, became the first side to book their plane home from Euro 2012 after another display riddled with disorganisation and charitable defending.
The result moved Spain back in to their comfy 'tournament favourites' chair, with Fernando Torres ordering a double from Ireland's happy hour menu.
Meanwhile Italy continued to answer those match-fixing allegations by arranging, err…contesting a second consecutive 1-1 draw.
Slaven Bilic felt the referee was on Italy's side during the match, but the official flatly denied the claims as he spoke to the press from the window of his brand new Lamborghini after the game.
TOP STORIES
Highlights: Spain 4-0 Republic of Ireland
Fernando Torres claimed the glory in Gdansk but watch out for David Silva's telling contributions as Ireland were crushed.
Keith Andrews: We didn't learn from mistakes
Midfielder Andrews laments Ireland's frailties at the back as the boys in green are hit by early goals once again. (Football365)
A compelling encounter saw Italy dominate for 45 minutes before a rejuvenated Croatia earned a draw.
Slaven Bilic believes referee favoured Italy
The Croatia manager was certain his team could have had a penalty and also criticised the decision to award the free kick which Andrea Pirlo scored from. (Goal.com)
MUST READ
Netherlands miss defensive stability
Enst Bouwes picks over the wreckage of the Netherland's campaign as one of the pre-tournament favourites faces a slim hope of qualifying.
Poland have a national icon in Jakub Blaszczykowski
Having netted one of the best goals of the summer, Kuba's profile in his homeland is looked at by blogger Ross Dunbar.
The ever-excellent Zonal Marking look at the tale of two halves which unfolded in Poznan.
Cheap Ukrainian alcohol down some Swedish fans
If the Swedes can't handle the Kiev 'Пиво', what chance would the Tartan Army have had? Once again it appears our non-qualification was for the greater good.(Kyiv Post)
MUST WATCH
Spain were showing off before a whistle had even been blown in the match against Ireland.
His problems with bibs are well documented, but a new foe arrived to torment Mario Balotelli in training this week. A malevolent football boot troubled the maverick striker.
Related articles
People who read this story also read