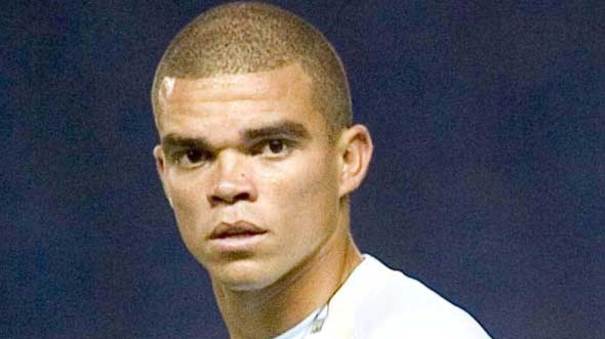 Portugal secured a crucial win to ensure they remain in contention to progress from the group stages as they prevailed to beat Denmark in a thrilling game which ended 3-2.
They exuded more confidence than was apparent in their opening game and had seemingly rectified some of the issues that restricted them playing to their full potential in their game against Germany. Portugal started well with Coentrao going forward with intent from his left-back spot, and Portugal addressing his regular absence more comfortably with Denmark's long balls being dealt with by Pepe and Bruno Alves early on.
The set piece deliveries and crosses in general were consistently good throughout the game and it took some solid Danish defending and poor finishing to prevent more of the opportunities being converted. Perhaps most unlikely to open the scoring was Pepe, whose excellent run led to him heading in at the front post. Poor defending on the Danes behalf aided the goal but it was an excellent glancing header from the tight angle.
Portugal were evidently boosted by the goal which gave them more confidence and they begin to show the attacking credentials available as they exposed the width of the pitch which they never quite managed to achieve against Germany.
Their second goal came from such probing, a fine pass by Nani into Helder Postiga set him up for an emphatic finish into the roof of the Danish net to consolidate the lead and show why he had remained in Portugal's unchanged line-up ahead of Nelson Oliveira.
It wasn't all easy going for Portugal though, their talismanic captain, Cristiano Ronaldo's night was becoming evidently more frustrating by the minute. Firstly Simon Kjaer was on hand to prevent him having a simple tap in and following a neat dummy by Helder Postiga, he was released down the left wing but uncharacteristically could not convert the chance despite his rich vein of domestic scoring form in La Liga for Real Madrid.
The seemingly perfect start for Portugal was brought to an end just before half-time as they allowed Denmark back into the game with a sloppy goal to concede. Admittedly, there was some clever attacking as self-proclaimed world beater Nicklas Bendtner beat the offside trap 'phases' to finish from Christian Eriksen's looping header across goal.
Portugal's manager Paulo Bento must have read my piece on Sundays defeat to Germany, recommending the introduction of Nelson Oliveira earlier in the game as he replaced the goalscorer Postiga. Denmark enjoyed the larger amount of possession and were more comfortable in passing the ball around in periods but Portugal always looked stronger on the counter, such is the established calibre of their players.
Ronaldo's squandered chances - the last of which was a one on one with goalkeeper Andersen from ten yards - would eventually be rued as Nicklaus Bendtner equalised and put Portugal's tournament highly at risk of ending earlier than planned.
Yet, Silvestre Varela had other ideas as he managed to succeed where Ronaldo had struggled for the whole game within two minutes of coming on. Good work from Coentrao on the left wing resulted in a cross which Varela mis-hit first time, but made no mistake second time round as he emphatically thumped home to secure the win.
The win will be welcome for Portugal who now have to face Holland and win to progress. Frailties were still evident though, despite my acknowledgment that both Portuguese centre halves were strong in the air, their positioning was poor for Denmark's second, particularly Pepe, who was marking Nicklas Bendtner.
What now for Paulo Bento's side? It is largely down to hope, not that I'm philosophical. Holland will face a difficult task to beat Germany and may be all but eliminated from the competition by the time they next play, likely to be demoralised if that is the case, Bento will have to hope that Cristiano Ronaldo can be more ruthless in front of goal and try to ensure that he reproduces his club form on the international level in order to pull Portugal through the group.
Is it attainable? With the potential result of Germany and the Netherlands, Bento would have taken the situation they are in now if he was offered it pre-tournament. Many had written off the two teams that featured in this evening's match but they have both proved why so many people watch football; because of its unpredictable nature.
Portugal have the talent, now it is their time. Holland await, a nation expects.
You can follow Kieran Buxton on Twitter.
Related articles
People who read this story also read