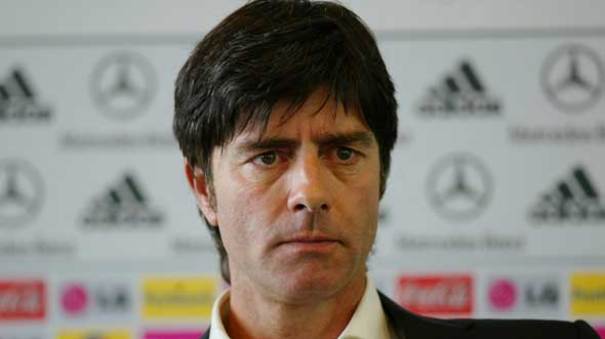 Many say politics and sport should never mix but it's hard to avoid both subjects ahead of tonight's Euro 2012 quarter-final clash between Germany and Greece.
Both nations have been at each other's throats in recent months over the ongoing crisis in the Eurozone.
On the surface things appear much simpler on the football field with Joachim Low's men winning all three group matches.
However as we all know the Greeks love their role as party-poopers so much that the media in Athens have adopted it as their slogan
Elsewhere Portugal have become the first nation to reach the semi-finals while England's goalkeeper insists he won't be paying too much attention to his Manchester City team-mate Mario Balotelli.
TOP STORIES
Czech Republic 0-1 Portugal: Ronaldo header seals last four place
A late goal from Portugal's captain settled a one-sided quarter-final.
Spotlight won't affect Balotelli - Hart
England goalkeeper Joe Hart does not believe Manchester City team-mate Mario Balotelli will ever be bothered about the numerous stories that appear about him. (London Evening Standard)
MUST READ
The World's Most Important Newspaper Mocks Greece Ahead Of Huge Soccer Match
Bild leads with the headline "Bye Greece, Today We Can Not Save You."
Greece play role of party-poopers again
But Fernando Santos' side are aiming to cause the shock of the tournament tonight (Athens News)
Undefeated against Spain in competition, France will try to keep it going in the quarterfinals Saturday (L'Equipe).
14 players from France and Spain are partners in their respective clubs (Marca).
MUST SEE
Mario Balotelli is not a fan of press ups
The Manchester City striker takes some time out preparing for the England match (Daily Mail).
MUST WATCH
Loew leaves the politics to Merkel for Greek clash
Loew leaves the politics to Merkel for Greek clash (AFP)
Euro 2012: Roy Hodgson chances his arm as Internazionale comedian
The England manager is fondly remembered by Inter fans for his voice and even took part in a bizarre comedy sketch (The Guardian)