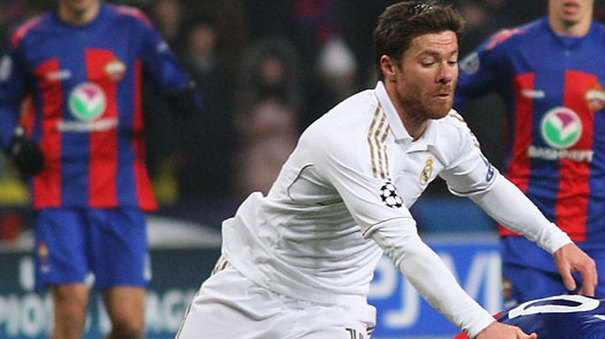 Xabi Alonso has denied that the club rivalry between Real Madrid and Barcelona could hamper Spain's chances of retaining their European Championship trophy.
Relations between the two rivals have been particularly frayed in recent clashes, with both Barcelona and Real Madrid often literally fighting it out with each other for the top prizes in Spain and Europe.
Despite the recent history, the Real Madrid midfielder believes the players can leave their rivalry at their respective clubs.
He told Eurosport: "It has nothing to do with each another.
"When we are with the team and over in the finals we are fighting together, no matter how the season ended.
"If someone has won something, congratulations. If you've won I'll congratulate you, but here you're fighting for something else."
The former Liverpool man also believes that Spain will have to improve on their own almost impeccable standards if they are to emerge triumphant from the 2012 tournament.
He continued: "Things have to be almost perfect for the European title. It is increasingly difficult to keep winning.
"We have a good team, we have the experience, but there are other teams that are very determined as well.
"I think it will be even more difficult than the World Cup which we won, because we will have to do things almost perfectly for the title."
Xabi Alonso has 93 caps and 12 goals for his country, and joined Real Madrid from Liverpool in 2009.
Related articles
People who read this story also read