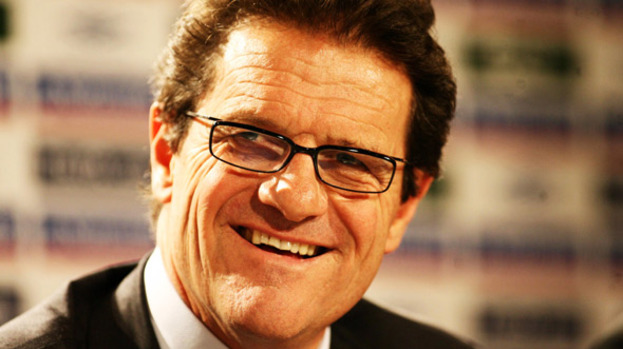 Dutch football legend Johan Cruyff last night opened up on his feelings about England's World Cup chances, and how Italian managers are wrecking English football. Cruyff believes that under Capello, England have no chance of winning the World Cup.
The three time European footballer of the year makes no secret of his love for 'Total Football'. He thinks the current presence of Italian managers in English football is making the teams predictable, both at club and national level.
Cruyff said: "With Capello on the bench, all the world knows how England will play. It's a curious situation in England. The Italian coaches are influencing the philosophy. There are other examples such as Carlo Ancelotti and Roberto Mancini."
"England now have many similarities to Italy. The mentality has changed and now they are only interested in the result. After the failure in Germany is 2006, now England needs a great spectacle but that is impossible with Capello as coach."
The Dutchman is more optimistic for Brazil and Spain's hopes of winning the World Cup, but doesn't rate his native Holland as genuine contenders.
He said:"Brazil has incredible talent and they are different now. Now they have a big keeper, a good defence and a more European style. They can be more negative. For me now, Spain is the Brazil in this World Cup."
"Holland has some good players but the stars don't play in Holland. Without playing in Holland, it's impossible for the team to improve long term."
Cruyff's statement came in the aftermath of England's underwhelming 3-0 victory against local South African side Platinum Stars. Whether Cruyff has a point about the Italian influence in the England dressing room remains to be seen, but with the big kick off only days away, we won't have to wait long to find out.