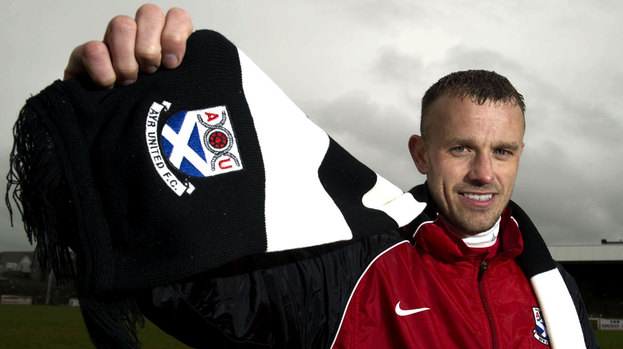 Mark Roberts is relishing the prospect of taking on a player/manager role at Ayr United.
The striker, who will take over from Brian Reid, will be assisted at Somerset Park by the club's head of youth development, David White.
"Becoming the manager was a no brainer as it is the natural progression for me," Roberts told Ayr's official website.
"I've been at the club for the past three and a half years and this is where I see my career path taking me. It has probably come along a bit quicker than I thought but there was no way I could turn the offer down.
"This is a great chance for me and I'm really looking forward to it. Being a manager was always something I wanted to do and I love this club."
Roberts, who has scored 51 goals for the Honest Men since signing from Partick Thistle in 2009, admits the initial transition from bring just another one of the squad in the dressing room will prove difficult.
"That will probably be the hardest thing for me," he said. "I've gone from being the player's friends to being their boss. When I tell them a few home truths it's really important that they listen.
"All the guys know what I'm like and if there are any boys messing about at training I'll be quick to nip it in the bud now that I'm the Manager.
"I get on great with all of the players so if they come in and do their job well, then I'll never have any problem with them."
People who read this story also read