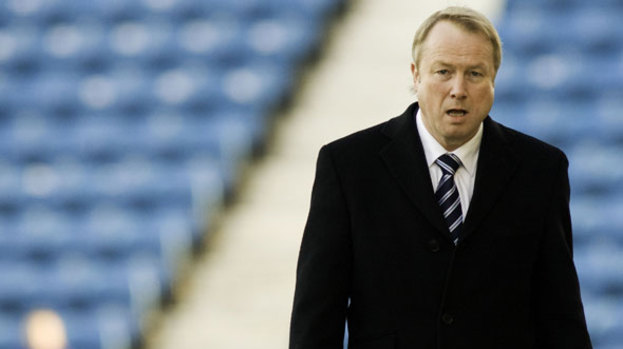 Kilmarnock chairman Michael Johnston has played down expectations that sanctions will be introduced for clubs exiting administration by setting up a new company.
Representatives from all Scottish Premier League clubs are expected to vote next week on financial fair play rules that would see sanctions imposed on any newco club.
Rangers are currently being run by administrators and though potential owner Charles Green will pursue a CVA, the fallback exit strategy is a newco scenario.
Johnston did not say how he would vote on the proposed rule changes but highlighted potential dangers in punishing clubs as they seek to exit administration.
"You have to be very careful not to come in too heavily with penalties and points deductions or financial penalties which actually put people off investing in that club and trying to make it healthy," the Kilmarnock chairman said.
"How many more penalties should be piled on top of a club trying to recover from a desperate situation and a group of people who have no part to play in the bad things that have happened in the past?"
Aberdeen have also broken their silence on the vote, saying that they are aware of strong feelings from supporters on the issue and that they are still considering the issue.
"The issues are complex and the situation remains extremely fluid," chairman Stewart Milne said in a statement.
"Events continue to move on a daily basis and therefore we feel it has been, and remains, inappropriate to comment publically on what might arise out of this.
"We will continue to give this matter our full attention and will do what we believe is in the best interests of Aberdeen Football Club and Scottish football and will communicate this to our supporters at the appropriate time"
More About Focus on Rangers
Related articles
People who read this story also read